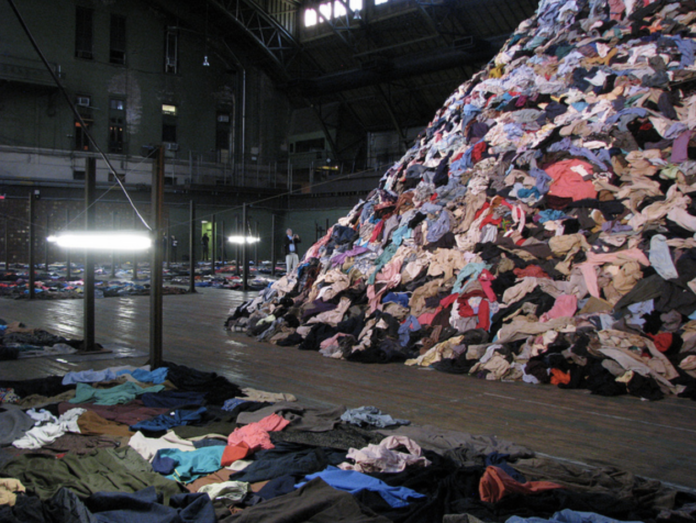 The apparel industry is the second largest polluter in the world—accounting for 10% of global carbon emissions—the only industry producing more pollution is that of oil.
The overall impacts of the fast fashion industry are quite grim. In this relatively new, but popular trend, clothing companies introduce new styles at a much higher frequency than what had been considered a more traditional pace.
It's estimated that the average American throws away 82 pounds of clothing each year, with only 15% of the vast quantity of clothing waste being reused or recycled. But when you recycle your clothes, the fabric doesn't become a new T-shirt or pair of pants (similar to a glass bottle being remanufactured into a new bottle). Currently what happens is that clothing is simply reused as is or repurposed into something else, for example, into wiping rags or insulation.
A research team in Finland recently developed a recycling technique that recycles cotton-polyester clothes into lyocell-like fibers. This technique will allow clothes to be recycled time and time again and divert millions of textiles from ending up in the landfill each year.
Herbert Sixta of the Aalto University championed the research for new textile recycling techniques. About five years ago, Sixta's team found an ionic liquid (liquid salt) that can dissolve cellulose from wood pulp, producing a material that could be spun into fibers.
Another technique, similar to the one above, is being developed by a Swedish textile recycling development firm, re:newcell. Re:newcell announced last year that they had started construction on a demonstration facility to continue developing new ways to recycle cotton.
The company said at the time that it had developed a method of taking the waste from the textile industry and producing new pulp, which can be used to manufacture textile materials. These materials can then be transformed into new high-quality textiles.
Analysis
This article talks about how old, torn fabrics can be reused into new fabrics. The fabric industry has such a large footprint on the world's waste mainly because of the fast fashion industry. There are many different things that go into a shirt, but once it gets a hole or has a stain, people tend to toss it and buy another one. This is an article that can help focus on sustainability in my project. There are many ways that we could recycle or just reuse a fabric, but finding pieces that relate to the history of the location, or even just have the look and feel, could tie together the aspect of sustainability in the coworking space.
https://www.planetaid.org/blog/could-a-new-recycling-technique-help-save-climate-change#:~:text=A%20research%20team%20in%20Finland,in%20the%20landfill%20each%20year