Part of the advancement in VR as a design tool comes from ongoing advances in the software and hardware delivered by VR vendors. Yet another part of it comes from the necessities of remote teamwork. Cormac O'Conaire, creative director at Design Partners, spent time with Design News to explain how virtual reality (VR) has come of age as a design tool during 2020.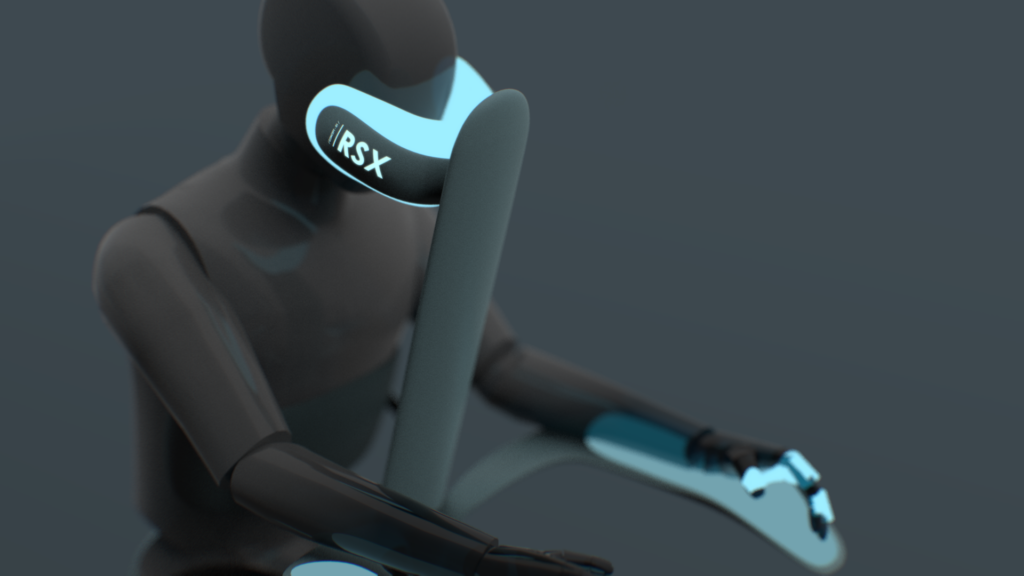 In so many instances during 2020, the remote-teams aspect of the pandemic has prompted unlikely innovations that will last beyond the lockdown. "Design teams will always adopt tools that maximize both creativity and efficiency, accelerating the ability to innovate at speed. VR as a creative tool has been a novelty until recently," said O'Conaire.
Like CAD before it, VR technology can be a shared environment, and it doesn't matter where on earth the team members work. And the VR environment beats Zoom. "Virtual Reality allows creative teams to connect remotely in a more natural way than staring at Zoom's rectangles. An unexpected benefit of VR is the relaxed meeting room vibe it creates," said O'Conaire. "You can look over someone's shoulder on their creations and thought process, or work in your own space within the virtual environment. In these COVID times, this feels both refreshing and liberating. It makes for an immersive, warm, and collaborative experience."
Like advanced CAD, the VR designs can be tested and validated before they enter the physical realm. "Instead of prototyping large-scale concepts, objects, or environments – costly and time-consuming – you can simply mock them up in VR," said O'Conaire. "You can simultaneously design and validate workflows and ergonomics in real-time."
O'Conaire points to advances that are still needed for VR to become a full-fledged effective design tool:
More intuitive and familiar interactions – new hardware controls and interactions to support sketching, sculpting, prototyping, animating ideas (e.g. ARI).
Less bulky – slim & lightweight. Considerate of human factors and ergonomics for creative use over extended periods. (HTC Vive is excellent but extremely heavy, tethered, and cumbersome over long creative sessions.)
Instant – remove the barriers to jump in. This is the link between hardware and software user experience.
Involve the creative community in the product development process to inspire community-driven solutions (just like Flyingshapes and Gravity Sketch are).
VR connecting with future prototyping. Perhaps the biggest future advantage of VR will be the way it can enable designers and engineers to be less constrained by what is possible. Product design usually centers on the question, "How do we manufacture this?" Yet the very fluid nature of VR creativity, coupled with 3D printing, means that we may no longer need to jump through the conventional hoops or navigate around the same constraints.
Reflexive Analysis
Many technologies will help shape the design world in the near future, and virtual and augmented reality are no exception. In the midst of a pandemic, in-person collaboration and teamwork has been stunted, leaving designers scrambling to find at-home alternatives. Fortunately, with new developments in the digital workspace, working as a team has never been more accessible. More powerful than a simple live video stream (a la Skype or Zoom), VR as a tool grants the user a suite of resources more suited to facilitate design thinking and prototyping. The digital workspace makes room for a potentially infinite amount of people, greatly increasing accessibility, new ways of thinking, and just plain fun.
Observing history, this shift towards technology almost always reigns supreme. Before AutoCAD, hundreds of drafters and designers would commute to work, draw all day, then return home. The integration of digital alternatives not only increased workflow and decreased company costs, but employees also enjoyed and welcomed the change. Change is slow but constant, and we have already begun to see the shift towards including more VR solutions in the professional world. The shift from drafting tables to computer monitors can be observed running parallel to the path virtual reality is taking, a soon-to-be-optimized system on the cusp of a significant breakthrough of convenience. However, could this be a double-edged sword? Will virtual reality integration impact the workforce in a way that encourages crunch time, technological elitism, and/or an over reliance on non-human actors?
In its current state VR will remain an expensive toy for gamers and a neat tech quirk for others in less-technological fields. This doesn't have to remain the case, though, as a series of minor improvements could see virtual reality headsets rolled out to all designers in the workforce.
The Future of Virtual Reality in Product Design | designnews.com
Spiegel, Rob. "The Future of Virtual Reality in Product Design." DesignNews, UBM Electronics, 21 Dec. 2020, www.designnews.com/design-software/future-virtual-reality-product-design. Accessed 30 Aug. 2022.