The Root Chute is an underground network of tunnels that allow for easy casualty transport during a mass casualty. The entrance is...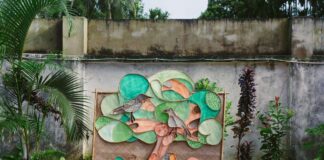 Busy hands work away at a sculpture of a banyan tree in the backyard of a Doctors Without Borders/Médecins Sans Frontières (MSF) health...
Feeling out of touch with your environment? Experiment with ecosomatic listening to communicate with nature—and nature just may communicate back.