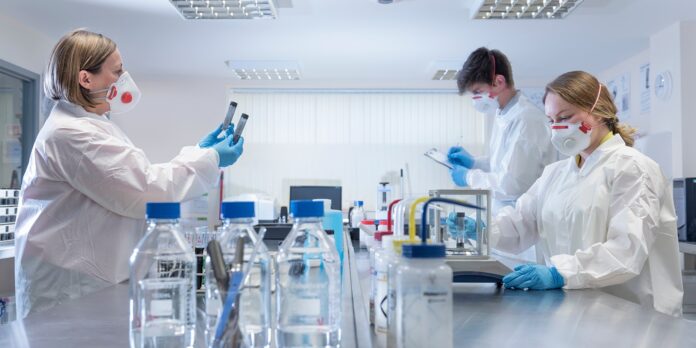 When the 20th century began, life expectancy at birth in America was 47 years; now newborns are expected to live 79 years. If about three months continue to be added with each passing year, by the middle of this century, American life expectancy at birth will be 88 years. By the end of the century, it will be 100 years. The Buck Institute in Marin County, California is the first private, independent research facility dedicated to extending the human life span. Since 1999, scientists and postdocs there have studied ways to make organisms live much longer, and with better health, than they naturally would. What if, instead, aging is the root cause of many chronic diseases (like cardiovascular blockage and Alzheimer's), and aging can be slowed? Not just life span but "health span" might increase. If health-span research is successful, society might learn the answer to an ancient mystery: Given that every cell in a mammal's body contains the DNA blueprint of a healthy young version of itself, why do we age at all?
The tissues and organs that make up our bodies are prone to injury, and the cells are prone to malfunctions, cancer being the most prominent. When an injury must be healed, or cancerous tissue that is dividing must be stopped, nearby cells transmit chemical signals that trigger the repair of injured cells or the death of malignant ones. In the young, the system works pretty well. But as cells turn senescent, they begin to send out false positives. The Buck Institute became cautiously optimistic about the drug rapamycin when its life-extension properties were noticed in yeast. Lab mice dosed with rapamycin are dying off more slowly than they would naturally, and many of the old mice appear energetic and youthful. Rapamycin excites longevity researchers because it seems to switch off the repair signal mistakenly sent by senescent cells.
Thomas Perls, a professor at Boston Medical Center, notes that Seventh-Day Adventists enjoy about a decade more life expectancy than peers of their birth years: "They don't drink or smoke, most are vegetarians, they exercise regularly even when old, and take a true weekly day of rest." But what really strikes Perls about Seventh-Day Adventists is that they maintain large social groups. For years, the American social trend has been the opposite: fewer two-parent homes, fewer children per home, declining participation in religious and community activities, grandparents living on their own, electronic interaction replacing face-to-face. Prosperity is associated with smaller households, yet the large multigeneration home may be best for long life.
Longer life has obvious appeal, but it entails societal risks. Politics may come to be dominated by the old, who might vote themselves ever more generous benefits for which the young must pay. Social Security and private pensions could be burdened well beyond current predictions. If longer life expectancy simply leads to more years in which pensioners are disabled and demand expensive services, health-care costs may balloon while other social needs go unmet. But if medical interventions to slow aging result in added years of reasonable fitness, life might extend in a sanguine manner, with most men and women living longer in good vigor, and also working longer (in part time or volunteer positions), keeping pension and health-care subsidies under control. Indeed, the most-exciting work being done in longevity science concerns making the later years vibrant, allowing most people to enjoy reasonable vigor right up to the end, as opposed to simply adding time at the end.
Further along may be a rethinking of life as better structured around friendship than around family, the basic unit of human society since the mists of prehistory. In the brief life of previous centuries, all a man or woman could hope to accomplish was to bear and raise children; enervation followed. If health span extends, the nuclear family might be seen as less central. For most people, bearing and raising children would no longer be the all-consuming life event. After child-rearing, a phase of decades of friendships could await—potentially more fulfilling than the emotionally charged but fast-burning bonds of youth.
Analysis
This article discussed current research being done in various laboratories about extending the longevity of human life. It explained the reasons for aging on a cellular level, as well as explored some of the methods for achieving longer lives that scientists are researching and testing with varying levels of success. The article also distinguished between a life span and a health span (the span of time in which a person is in good health), with the latter being the focus of longevity researchers. The other paragraphs I selected from the article were some of the most interesting from my perspective, as they talked about some of the effects an extended life/health span could have on American society. This would include impacts on the economy, the workforce, government policies, the healthcare industry, and even the American social structure. Another interesting bit of information from this article was about the lifestyle of Seventh Day Adventists, who have about a decade longer life expectancy than the rest of the American population. There are many contributing factors to this, but the most notable one is that they maintain rather large social groups throughout their lives. This only underscores the information I have found in other articles about the importance of maintaining social connectedness in old age.