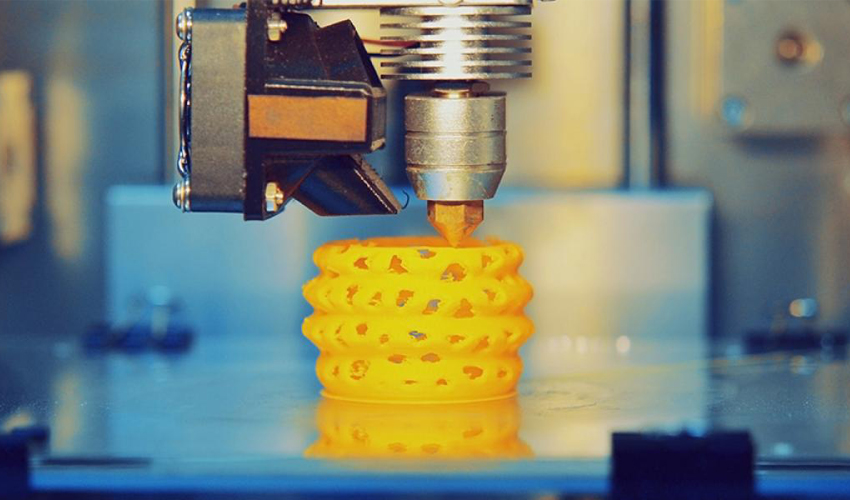 By: Alexandrea P.
Published: 3D Natives
Date: October 5, 2017
FDM is the principle technology in 3D printing. It is the most recognized in the 3D printing world, known by the name of 'Fused Deposition Modeling' or FDM or FFF for short. S. Scott Crump developed FDM in the late 1980s and was commercialised in 1990 by Stratasys. Another important year in the development of FDM was 2005 when Professor Adrian Bowyer started the RepRap project, introducing the global movement to reproduce self-replicating printers that are open-source. There are several types of FDM printers, which you can compare in our Comparator.
How 3D printing through FDM works
FDM is the most basic 3D printing method. FDM involves 3 main parts: a printing plate on which the part is printed; a filament coil that serves as printing material, and an extrusion head, called an extruder. The filament is melted by the extruder of the printer, which deposits the material layer-by-layer on the plate.
The 3D modelling process involves designing the object using a CAD 3D software (such as SolidWorks, TinkerCAD or SelfCAD). Once designed, the 3D model (likely a .STL file) is split into many layers through a 'slicer' (such as Cura or Repetier) before the parameters of the printing are chosen.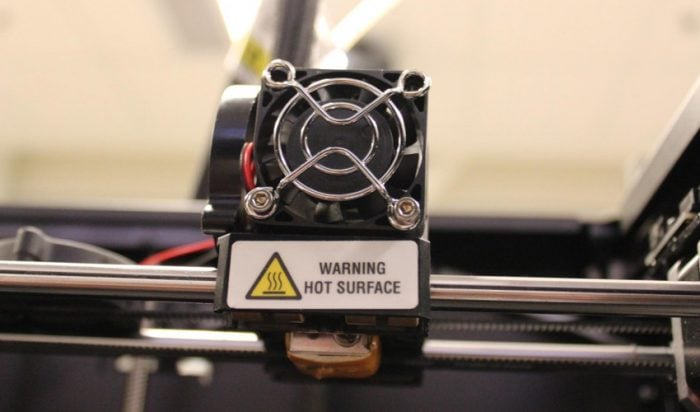 The 3D printer will begin printing when the machine has reached the temperature needed, usually around 200°C (392°F). This temperature is necessary to melt the material. Popular 3D printing materials used in melt deposition are PLA (polyactic acid) and ABS (Acrylonitrile butadiene styrene).
Once hot enough, the 1.75mm or 2.85mm diameter filament is extruded onto the platform. This moves through a nozzle on the X, Y, and Z axes. The platform descends another layer until the object is printed. Scaffolds support the model during printing. Scaffolds support the overhanging parts of the model that are likely to collapse. These scaffolds can be made of the same material as the object, or from a material that is soluble in water or limonene. Some more complicated 3D printers can come with several extruders to combine several colours/support materials.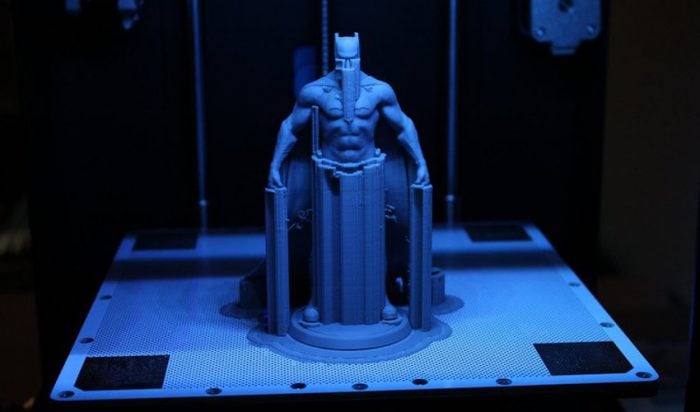 Materials compatible with 3D FDM printers
FDM printers are compatible with a wide variety of thermoplastic polymers like PLA and ABS, but also Polycarbonates such as PET, PS, ASA, PVA, Nylon, and even composite filaments based on metal, stone, wood, and more. These composites often offer interesting mechanical properties such as being conductive, being bio-compatible, or being heat resistant. By replacing a 3D printers extruder with a syringe system, parts can also be created from clay, or even food materials like chocolate! These materials vary in price, with 1kg of PLA filament retailing at around $30/£20.
There are some promising new projects, attempting to provide polychrome pieces to combine thousands of colours. These include the Da Vinci Color from XYZprinting amongst others. These projects combine or colour filaments to achieve the full CMYK colour range with over 10 million combinations available.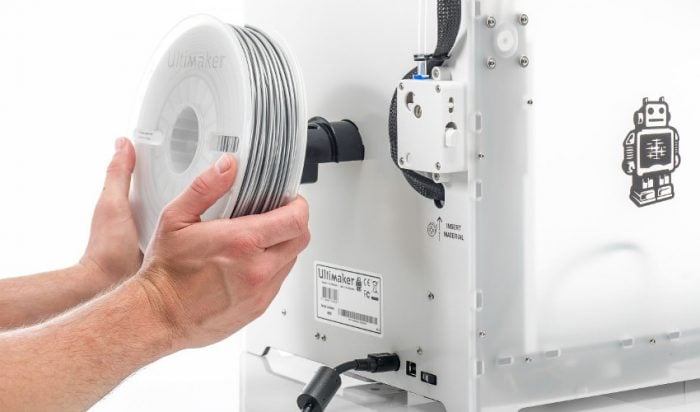 Price, performance & specifics of 3D FDM printing
FDM 3D printers range in price greatly. The cheapest, self-assemble RepRap types start at €300. This price balloons to €2,500 for medium range models, and to nearly €10,000 for professional level machines. The main players in this market include the original manufacturer Stratasys, and also brands like MakerBot (acquired by Stratasys in 2013), Ultimaker and Prusa. The full selection of models can be found in our 3Dnatives comparator.
Although some 3D printers can print layers as fine as 50 microns, FDM print quality is not as good as techniques such as powder binding or stereolithography. The volume that 3D printers can print is usually up to 12x12x12cm though XL printers can print up to 30x30x30cm with extreme printers printing up to a cubic metre.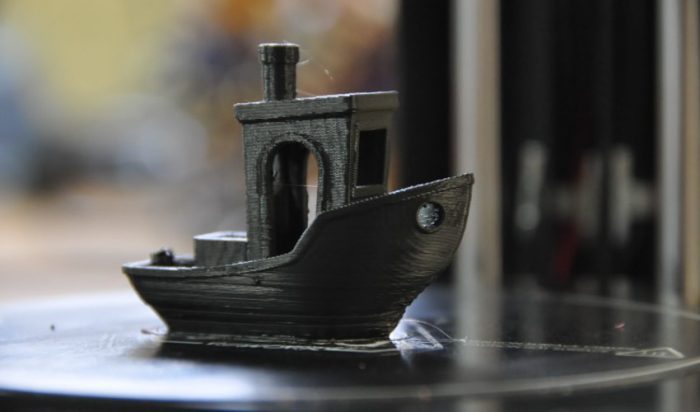 There are also different categories of 3D FDM printers depending on the mechanism used. Cartesian 3D printers use coordinates of the X, Y, and Z axes, while polar models use polar coordinates of angle and length. Delta printers are also available, featuring a vertical structure, a round printing tray and a three-arm fixed extruder. More recently, robotic arms with multiple axes of rotation have also appeared on the market for 3D filament deposition printers.
Comments: This article helped me understand a lot about 3D printing and how it started and where it currently is in the industry. I learned a lot from other articles that this one referenced as well.