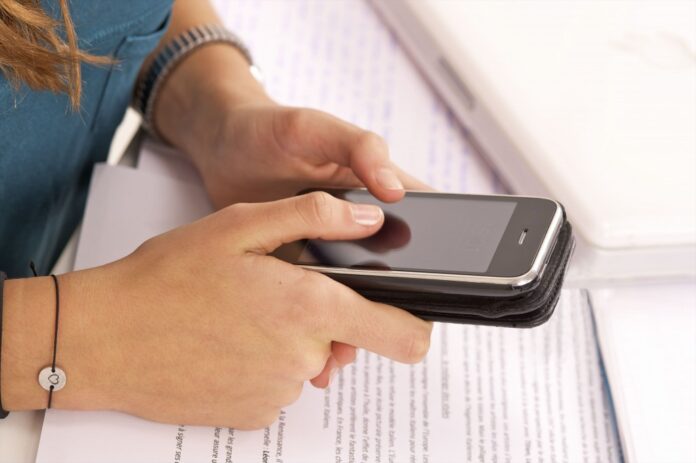 By: Meghan Walsh
Published by PBS News Hour
Jan. 28, 2015
Studies show that by age four, kids from low-income households will hear 30 million less words than their more affluent counterparts, who get more quality face-time with caretakers. That means the already disadvantaged are falling behind before the academic race has even begun. Educators have so far been largely unsuccessful when it comes to finding ways to bridge the so-called "word gap."
But researchers at Stanford University think they may have found a solution. Susanna Loeb and Ben York at Stanford's Center for Education Policy Analysis, founded Ready4K!, a program that sends parents of preschoolers in a low-income San Francisco school district weekly tips via text message on how to improve their children's literacy. The initiative is designed to fit within the lives of families, rather than adding yet another burden.
Loeb and York tested their initiative last year with more than 500 families. Half of the families received three different text messages pertaining to literacy each week. A message might contain a tip, for instance: "Say two words to your child that start with the same sound, like happy and healthy. Then ask: can you hear the hhh sound?" The text messages started out simple and became progressively more advanced, with the topics being re-introduced throughout the year for reinforcement. Meanwhile, the other half of the test group received standard school-related announcements, such as vaccination reminders. The end result: kids whose parents received advice gained the equivalent of two to three months of classroom time. (The parents didn't know ahead of time their children would be tested.) The program proved to be especially effective with black and Hispanic families — groups that according to the study tend to be more active texters. The estimated cost for schools to roll it out, researchers said, is $1 per family.
Traditional intervention programs often require parents to sit through multi-hour information-intensive workshops, but once they leave, Loeb points out, there is inevitably little follow-through. Not because parents don't care — but because they fall back into their natural routines. "This program utilizes technology to bring school and home closer together," says Pam Allyn, an international literacy expert and author of several books on the subject. "It goes right to the source." And, sure enough, with prompting in the moment, parents were more likely to do things like tell their kids stories, work on puzzles with them or stop and point out words that start with the same letter.
Still, Timothy Shanahan, the former director of reading for the Chicago Public Schools and an urban education professor at the University of Illinois at Chicago, says he's only cautiously optimistic. He points out that families receiving the text messages were also part of a larger literacy outreach effort that provided reading materials as well. And much of the word gap stems from disadvantaged households not even having access to books and other texts. Plus, there are language barriers with immigrant parents. But what interests Shanahan is that unlike most of the technology he sees being developed that is aimed at creating resources, this system stimulates people to use what's already out there. "It looks like a technology with real power," he says.
The PBS NewsHour is sharing this story as part of our partnership with OZY Media.
Source: https://www.pbs.org/newshour/education/can-simple-text-message-answer-bridging-word-gap
Comment: This article describes an intervention of sending text prompts to parents to help get their kids involved in literacy or learning in some way. The advantages of this idea seem to be in its simplicity and convenience. Parents don't have to go to a long or formal meeting or training and are reminded to use the prompt the moment when they get a text. It is a very low cost intervention as well. This intervention is looking at supplementing classroom learning with learning at home, rather than teaching adults or others how to read. Because this intervention also provided books and materials to the kids, the effectiveness isn't certain, but the simplicity of the idea and the way it uses tools that are out there rather than creating a whole new training or system seems smart.