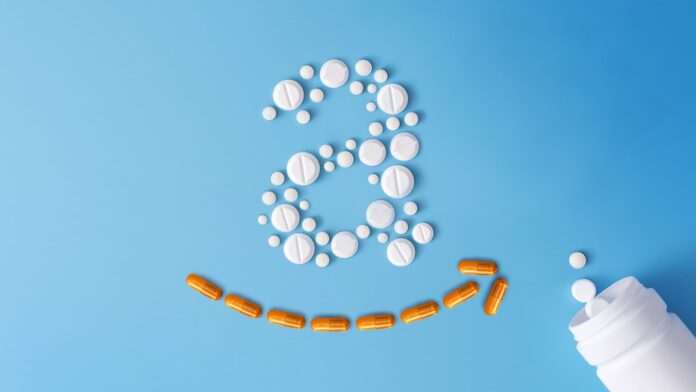 By: FIP
Published in the International Pharmaceutical Journal
June 2018
News, in June, that Amazon had acquired an online US pharmacy shook the stock market, knocking USD 11bn off the value of three major US pharmacy chains in one day. Could the wider pharmacy world be in for a similar, more long-term shake-up? Lin-Nam Wang sought opinions from some key pharmacists.
Forget what you know about pharmacy. This is a slogan on the website of PillPack, the online pharmacy in the USA that Amazon reportedly bought for USD 1bn in June, just five years after it was co-founded by pharmacist T.J. Parker. Could the PillPack slogan be a portent of things to come now that Amazon — the pioneer of one-click shopping, personalized recommendations, Prime Fulfilment (use of the company's vast network of "fulfillment centers" to pick, pack and deliver), and customer reviews — has a stake in the prescription medicines market? This, in fact, is just the latest story in Amazon's journey into health care; the so-called "Amazonification" of pharmacy also includes a deal with generics company Perrigo in February that allowed the online retail giant to sell 60 over-the-counter medicines under the brand Basic Care.
Cheaper medicines and more cost-effective health care?
Another potentially disruptive move had appeared on the horizon a month earlier, in January, when Amazon — along with Berkshire Hathaway and JPMorgan Chase — announced that they would be partnering on ways to address health care for their employees in the US, with the aims of improving employee satisfaction and, importantly, reducing costs. "The three of our companies have extraordinary resources, and our goal is to create solutions that benefit our US employees, their families and, potentially, all Americans," said Jamie Dimon, CEO of JPMorgan Chase. This partnership could take health care in a totally different direction, Marianne Ivey, immediate past president of FIP's Hospital Pharmacy Section, believes. "Because these companies have a combined one million employees and because they are well known to already have changed how we acquire goods, invest and handle our money, their intended mission to decrease healthcare costs by providing their million employees with health care in a different way is seen as a credible possibility… Questions include what current processes will be eliminated or dramatically changed along with which jobs will be changed," Dr Ivey said. For example, she explained, if decreasing the costs of prescription medicines is an objective, perhaps certain middlemen will be driven out of the supply chain. "Prescription medicines could go directly from manufacturer to patient. Pharmacists could be seen, along with prescription benefit managers and wholesaler storage and delivery, as middlemen that can be replaced," she told IPJ. "The 'clinical pharmacy' or 'primary care pharmacy' that many of us have advocated for several decades may soon be necessary to preserve the value and interface of pharmacists with patients," Dr Ivey warned.
"The 'clinical pharmacy' or 'primary care pharmacy' that many of us have advocated for several decades may soon be necessary to preserve the value and interface of pharmacists with patients."
However, Dr Ivey also suggested that, powered by the mightof this partnership, cost-reducing could also mean that moreeffort will be made to increase the use of personalised medication based on genetics, decreasing the "trial and error" approach that accompanies the use of certain medicines. The fact that Amazon could reduce medicines prices and margins is an interesting prospect. This has already been seen in general retail where, for example, the company has been held responsible for driving down the price of books and has, subsidised by its profitable Amazon Web Services and Amazon Advertising arms, entered price wars with the likes of Walmart. "Amazon could also target cash-paying consumers, offering cheap generic drugs to people who are uninsured or have high deductibles. That could compete with Walmart's $4-a-prescription generic-drug programme," said Lars-Åke Söderlund, president of FIP's Community Pharmacy Section. However, "the result would immediately affect sales in community pharmacy", he added.
Competition and tactics
One of Amazon's four guiding principles is "Customer obsession rather than competitor focus". Following the deal announcement, Stefano Pessina, CEO of Walgreens Boots Alliance, which had also been in talks to acquire PillPack, issued a statement that the company was "not worried" about the purchase. Certainly, for now, PillPack is relatively small (with a reported 40,000 patients), but news of the acquisition still managed to knock a collective USD 11bn off the value of Walgreens Boots Alliance, CVS Health and Rite Aid. Although stocks have since recovered somewhat, the potential for Amazon to expand the customer base and to do it quickly must be a concern. Mitchel Rothholz, chief strategy officer at the American Pharmacists Association, told IPJ: "We know the existing players are not going to run and hide, and will respond with their own innovations… In the US, Amazon is free to get into pharmacy, by the same rules as other pharmacies, and the rest of the market is free to compete."
Regarding the future of traditional independent community pharmacies, Mr Söderlund warned: "PillPack has the basic infrastructure that Amazon needs: mail-order pharmacy licences in all 50 states, multiple pharmacy locations and a call centre. [The acquisition] could thus be considered as a full-frontal attack on the pharmacy sector. Competing with international giants like Amazon will probably be difficult. Stores with a narrow assortment, but good location will probably survive, while stores in less attractive locations will face tough competition."
Mr Rothholz said that the APhA is working to preserve patient and consumer access to their pharmacist's patient care services and the pharmacy of their choice, and that it is too early to know how Amazon's entry will "play out". However, the acquisition emphasises why the profession must "demonstrate the value to consumers and patients of having an individual relationship with their pharmacist", he said.
According to Mr Söderlund, the purchase of PillPack was a doubly savvy business move: not only did it give Amazon a foot in the pharmacy door but, since PillPack focuses on dispensing medicines in packets aimed at supporting adherence for patients with chronic diseases, it naturally has a large consumer base of over 65s. "Amazon Prime has its lowest penetration in users over 55 years of age, who make up 80 million potential customers in the US. The average American over 65 has about 37 prescriptions per year. The acquisition of PillPack could cover this market and at the same time Amazon could advertise its [recently acquired] over-the-counter pharmacy products to them," he told IPJ. "Amazon could also cut deals to give lower co-pays to its Prime members. And with its purchase of Whole Foods supermarkets last year, it has a network of bricks-and-mortar locations where it could, in theory, locate pharmacy pickups," he added.
A major obstacle to the Amazonification of pharmacy, however, is regulation. "Consideration must be given to regulatory regimes in different jurisdictions," Paul Sinclair, chair of FIP's Board of Pharmaceutical Practice and a community pharmacist in Australia, pointed out. "In markets such as Australia, where only a pharmacist can have a financial interest in a pharmacy, Amazon accessing patients is less likely," he said.
The initial focus of the Amazon, Berkshire Hathway and JPMorgan Chase partnership will be on technology solutions. Mr Söderlund, who is head of national customers and new business at the Swedish state-owned pharmacy Apoteket AB and has a special interest in strategic direction, believes that the presence of Amazon in pharmacy could speed up digitalisation since the company is known for reinvesting its profits into research and development: "This could create new advantages." Technological development has had the biggest and fastest effect on transforming society and consumer behaviour. People are increasingly moving online for services. They expect 24/7 contact via a variety of channels, including phone, chat, Skype, email and app messaging, Mr Söderlund said. A number of other sectors, including groceries and banking, have already been transformed by digital technologies. However, the fact that it has not yet happened to pharmacy underlines that health care is different, he said. For example, the regulatory environment has not kept pace with technology. "The digital infrastructure is not sufficiently mature in pharmacy. A decade on from the launch of the electronic prescription service, it is clear this has been less transformational and more foundational for disruption. A structured, computerreadable dose syntax has not been developed. Sharing of data is still hard, and interoperable systems remain in their infancy," Mr Söderlund said. However, he predicts that, over time, these issues will be solved, especially if boosted by the expertise of Amazon.
But, Mr Söderlund said, the "big question" is whether more pharmacies can become digital: "Digital competition requires digital competence. We need to be experts in using health technology when developing new pharmacy services." Let us not forget that PillPack is a pharmacy but what set it apart from many others is that it embraced technology. "PillPack's visionary team has a combination of deep pharmacy experience and a focus on technology," Jeff Wilke, Amazon CEO Worldwide Consumer, said about the deal.
Opportunities for harnessing new technologies in pharmacy practice were relatively ignored until the FIP congress in South Korea, according to Darrin Baines, health economist at Bournemouth University, UK. In a paper due to be published in Human Resources for Health next month,1 Professor Baines and his co-authors say that technology has the potential to shape both the nature and values of pharmacy practice, with implications for professional roles, power, The Amazon-PillPack deal gives the online retailer access to the over-65s market. jurisdictions and boundaries. They say that pharmacy would benefit from a "technology shock".
"The application of technology might threaten the current workforce by eliminating some tasks performed by pharmacists, but pharmacists could co-produce better health outcomes by incorporating patient health technologies into their work," Professor Baines said. However, "there is a pressing need to better understand the relationships between production, productivity and technology in pharmacy practice to inform professional policy, education and research". Professor Baines told IPJ that the role of pharmacists can be split into dispensing and pharmaceutical care and that technology — which could well be developed by existing pharmacy providers, health systems or new players such as Amazon — can increase the productivity of both roles. He recently presented, at the FIP congress in Glasgow, his opinion that the profession of pharmacy is at a "significant crossroads" between its conventional drug-dispensing identity and a pioneering clinical role with healthcare provider status. However, he warned that although pharmacy has been lagging behind other professions and industries in discussing the technology opportunities available, "rushing to catch-up may create more harm than good". He added: "Pharmacy's response to technology as a profession should be considered, conservative and well-planned."
Now is the time to act
The entry of Amazon into pharmacy and health care is not necessarily a death knell. A common conviction of the pharmacists interviewed is that medicines are not normal items of commerce. "Safeguards to prevent abuse or harmed to be included, and individual wants have to be balanced against protecting the individual and the wider public interest," Mr Söderlund said. FIP's recent report "Pharmacists in the supply chain: The role of the medicines expert in ensuring quality and availability" makes clear that if medicines are not managed "rationally or appropriately, they are equivalent to a dangerous substance".
Furthermore, medicines are items that often require a relationship between the patient and the provider. "In the US, where online purchasing of product has been widely adopted, it is interesting to note that approximately 90% of all prescriptions are still filled at a bricks-and-mortar pharmacy. People trust their local pharmacist and for many patients — particularly the elderly with multiple disease states — the interaction, both social and professional, with the pharmacist and pharmacy staff is an important dynamic in the individual patient's healthcare programme," Mr Sinclair said.
"The big question is whether more pharmacies can become digital."
"It is important to remember that there is a big difference between a logistics exercise and a health solution exercise — in other words, pharmacy. The most important issue is not the delivery of a prescription medicine, it is the appropriate use of the medicine," Mr Söderlund added. He believes that a greater disruption to the pharmacy sector will come from pioneers that will bring in business models with "two-sided networks" (like Airbnb and Uber) where sets of users can conduct transactions and the value of the platform grows in a "virtuous circle" as providers and consumers grow.
However, both agree that to ignore the threat and presence of Amazon would be a mistake. "Amazon's interest in the medicines market should be a catalyst for all pharmacists to review how well as medicines experts we contribute to health outcomes for our patients in our pharmacies," Mr Sinclair said.
"Community pharmacy is an important part of our healthcare system but this is not a guarantee that it will not be affected by Amazon. Community pharmacy can make a greater contribution to solving the challenges of our healthcare systems by, for example, being the gateway to care, offering screening and disease prevention, and by increasing medication adherence. Amazon does not today have the same conditions for doing this. But we must act quickly so health care both perceives and experiences community pharmacy as its best strategic partner. Doing nothing is not an option," said Mr Söderlund. "A pharmacy that truly differentiates itself can create a niche that Amazon would have trouble encroaching upon," he added. He and Mr Sinclair recommend the following actions:
Review your product range — make it the assortment customers want or need.
Get access to an e-commerce platform — bricks and mortar alone may not be enough to compete with Amazon.
Develop your own brands. Simply selling other brands won't be good enough when these brands are to be found in many online outlets.
Specialise. Offer niche services like adherence support and medication therapy management. Be the masters of chronic diseases.
Add services, competence and knowledge — with a high service degree and an engaged and dedicated staff, everyone can face Amazon.
Become more efficient in the eyes of your patients — pharmacies must offer home delivery services where needed and have a value proposition based on value for money and second-to-none professional service.
Strengthen your bonds within the healthcare system. FIP has a number of tools, policy and strategic documents that can be used for this. Be recognised as a local health hub, providing medicines and technology-based health solutions in an accessible and professional environment.
Make it your mission to educate and inform patients, to develop your role as the gateway to care and to become even more integrated into your healthcare system.
Leverage the personal relationship you have with customers to negate the commercial relationship that Amazon is looking to create.
Understand the platform of Amazon — it can be a window to the world.
PillPack told IPJ that it is not commenting beyond the press release issued when the deal was announced. But at the time Dr Parker said: "PillPack makes it simple for any customer to take the right medicine at the right time, and feel healthier. Together with Amazon, we are eager to continue working with partners across the healthcare industry to help people throughout the US who can benefit from a better pharmacy experience."
Perhaps it is focused on providing the best pharmacy experience that will be the key to community pharmacy's survival.
Source: https://www.fip.org/pharmacy-amazonified-what-could-it-mean
Image Source: CNBC News
Analysis:
I chose this article for my research because it was interesting to see how Amazon is impacting the pharmaceutical industry, and how this one-click perspective could lead to an impact in pharmaceutical literacy. However, it was interesting to see that the article ended by stating that the way a brick-and-mortar pharmacy can stay alive is by providing a good user experience. This experience could lead to greater pharmaceutical literacy in the overall population. The question still remains, will Amazonifiying the pharmaceutical industry create more or less pharmaceutical literacy?