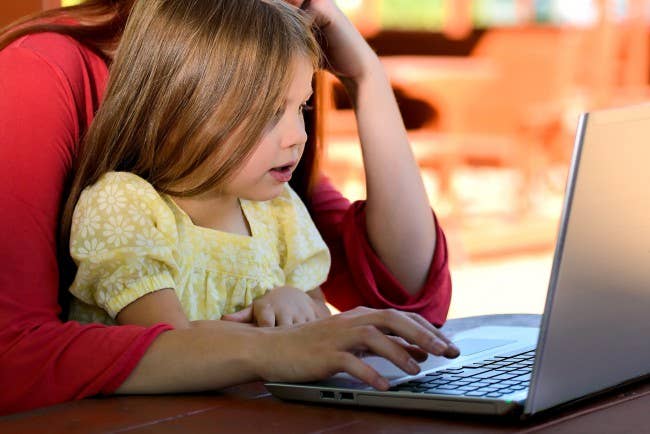 INFORMATION TECHNOLOGY
October 3, 2019
Negative effects.
Learn about the negative effects of technology on young children and teenagers.
Lower attention span. Teachers, parents, and students themselves find that technology can have a direct impact on attention spans. The immediacy of technological interactions make waiting harder for children. With technology, they aren't forced to wait. They can have their TV show immediately, they don't get bored because they always have something to entertain them. Technology moves fast, instant responses and instant gratification are impacting attention spans for young children and teenagers alike.
Increased risk and lack of privacy. Teenagers and children have grown up in a technological world, and the idea of privacy is somewhat foreign to them. Cybersecurity is a huge element of tech today, but it isn't always perfect. Hackers and criminals can utilize technology to steal identities and harass children. Technology has created an increase of theft, privacy issues, harassment, and more. The IT industry is in need of cybersecurity professionals who can help make technology more safe for children, so consider getting started on your degree today.
Risk of depression. Teenagers and children who report more time using media are more likely to also report mental health issues. Depression is a key issue that is correlated with more media use. This has increased suicide rates and has lead to more youth needing mental health interventions like medicine and counseling. Experts believe time spent on social media or using technology can directly be tied to increased depression.
Obesity. Children who spend more time inside on their phones or tablets don't spend as much time running and playing outside. They establish habits of technology use that doesn't involve exercise. This can lead to increased obesity rates in children and young adults.
Falling grades. Many students today can see their grades take a hit when they spend more time with technology. Increasing technology usage means less time spent on homework, and the kind of developmental changes technology can bring can make students struggle with homework like reading and writing.
Bullying. As technology flourishes, so does bullying. Children and teens are using technology and social media to bully other kids, without having to face them. Often called cyberbullying, this trend is increasing and getting more popular with even younger students.
Social interaction issues. With more time spent on technology, younger children are having issues with face-to-face social interactions. Many seem to prefer to text or talk on social media as opposed to talking to each other in-person. Even when children spend time together, they may spend more time texting or on their phones than actually being together.
Resource:https://www.wgu.edu/blog/impact-technology-kids-today-tomorrow1910.html#:~:text=Risk%20of%20depression.,interventions%20like%20medicine%20and%20counseling.
Comment: This article provided a fewer more negative effect of technology use on child development. I think this would help our team to feather understand the drawbacks of too much technology use on child development.