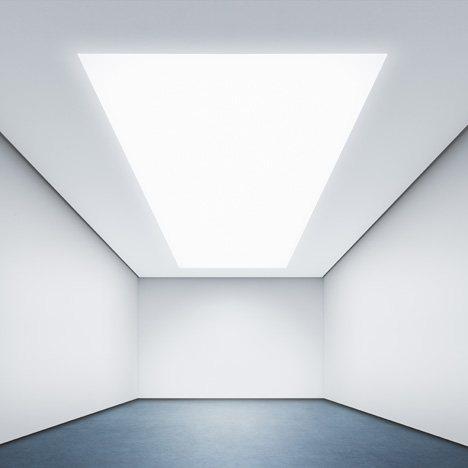 by BENEDICT HOBSON, Dezeen, April 30, 2014
Luminous ceilings and carpets will become commonplace, says lead designer at Philips
Chief design officer for Philips Lighting Rogier van der Heide explains how advances in LED technology are enabling lighting to be integrated into the surfaces of building materials and fabrics.
We interviewed van der Heide at Philips' stand at the Light + Building 2014 trade show in Frankfurt, where the Dutch electronics company showcased a number of products with luminous surfaces, including OneSpace, a new ceiling system that was launched at the show.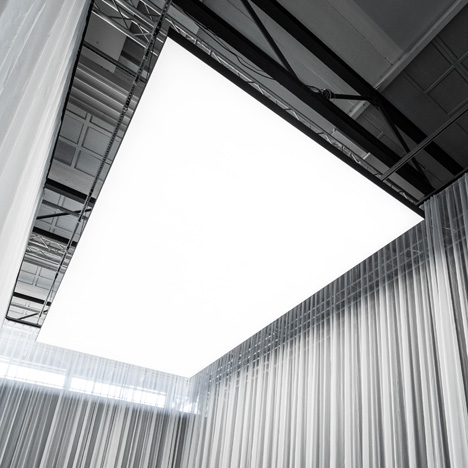 Other products on show included Philips' range of luminous textiles, in which programmable LED pixels flash in patterns behind fabrics produced by Danish textile company Kvadrat, as well as a light transmissive carpet system that features woven LEDs.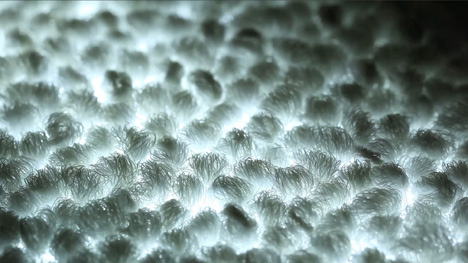 The combination of lighting and fabrics brings out various possibilities when it comes to lighting design in the interior space.