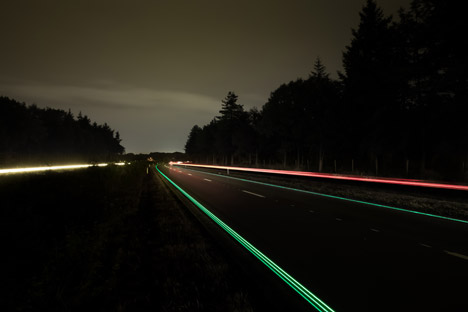 by DAN HOWARTH, Dezeen, October 21, 2014
Daan Roosegaarde's pilot Smart Highway is a Dutch road illuminated with solar power
The first glow-in-the-dark road of Daan Roosegaarde's Smart Highway project has opened in Oss, the Netherlands.
Glowing Lines uses photo-luminescent paint to mark out the edges of the road, and is the first of five concepts to be realised from Dutch designer Daan Roosegaarde's Smart Highway project – designed to make highways safer while saving money and energy.
Developed with infrastructure firm Heijmans, the paint absorbs solar energy during the day then illuminates at night.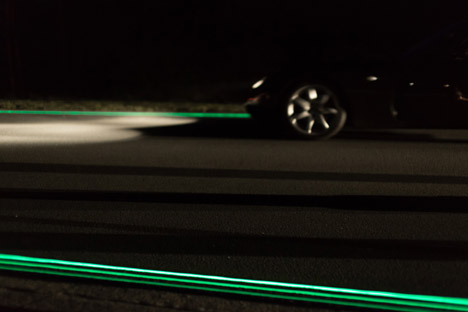 I think the photo-luminescent paint introduced in this article can be implemented, for example on the exterior of parking garages to help create eco-friendly illumination on public facilities; it can also serve as a statement that reshapes people's perception on parking garages.