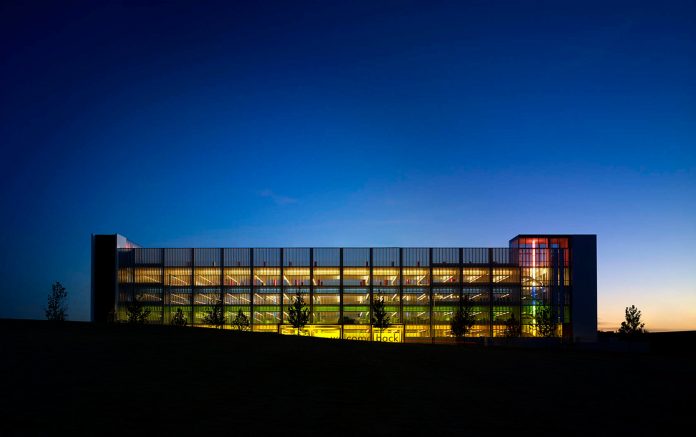 by DAN HOWARTH, Dezeen, January 30, 2017
Elliott + Associates wraps Chesapeake car park in white fins
The project aimed to integrate the structure with the other buildings on the campus, as well as to "reinvent the parking garage image".
The architects chose to surround the facility with metal louvres that partially mask the spaces inside.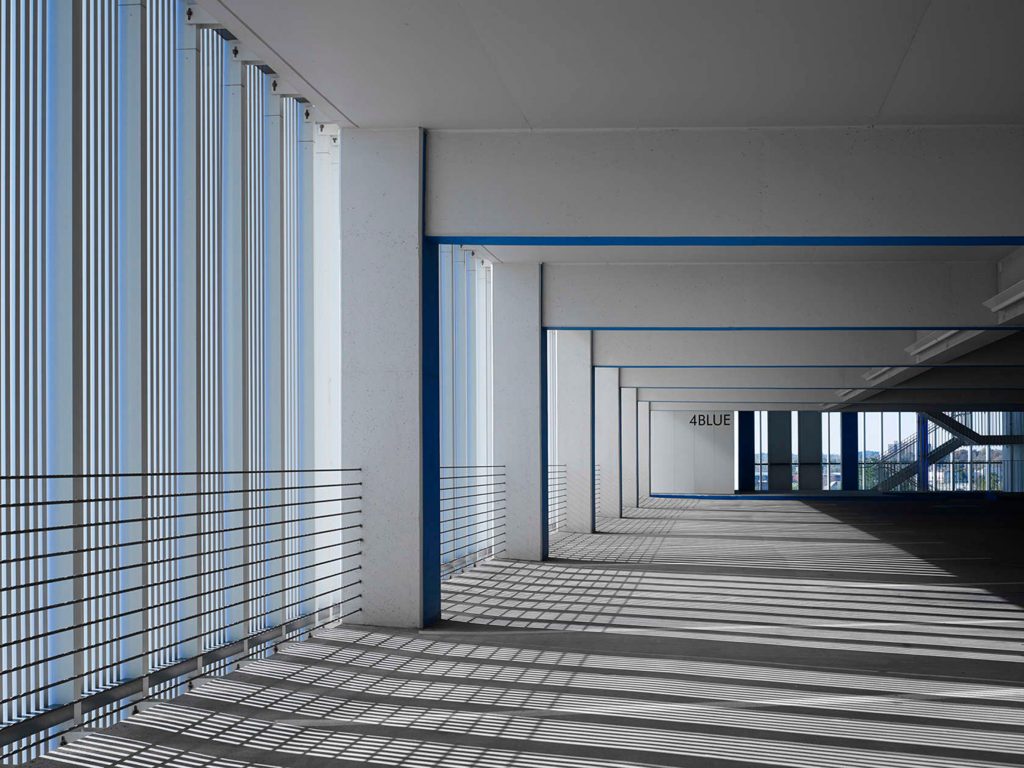 "The vertical white aluminium fins provide a graceful, textured profile and allow the structure to change from a transparent frontal view to an opaque angular view," said Elliott + Associates.
At night, lighting glows through the facades and produces silhouettes of the structure and the parked cars.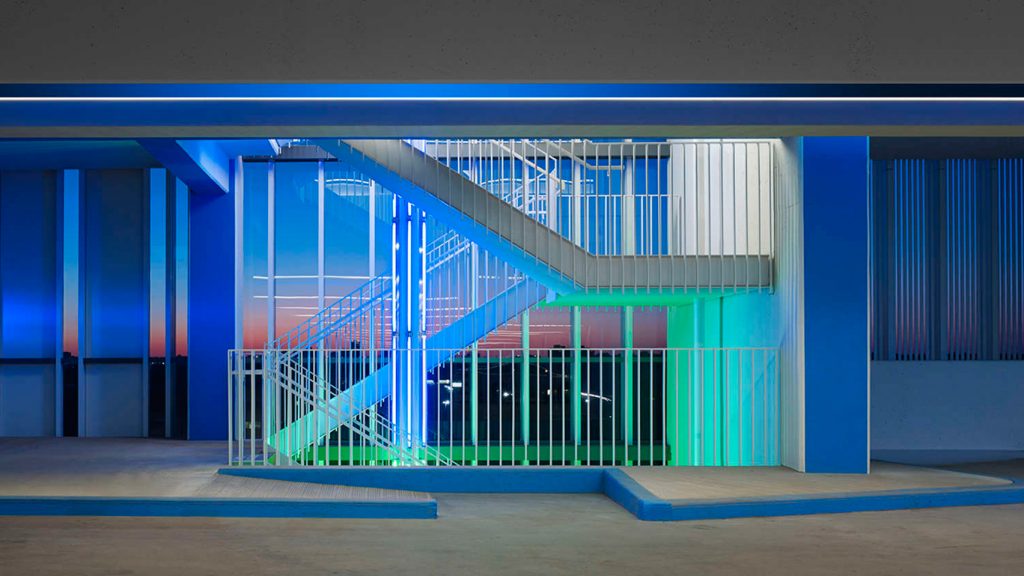 Lighting design plays a major role in this project, which successfully recreated and redefined the parking garage into something innovative. During daytime, the relationship between natural light and shadow is explored, providing the interior space with texture. During night, colored lighting is installed that adds a creative element to both the interior and the exterior of the parking garage.