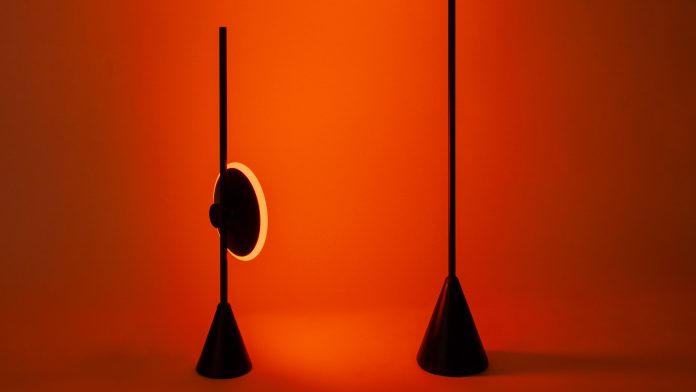 by ALI MORRIS, Dezeen, September 2, 2018
Haberdashery's colour-changing Dawn to Dusk lamps rise and set like the sun
East London design studio Haberdashery has created floor and table lamps with light sources that change colour as they move up and down, to resemble the rising and setting sun.
Called Dawn to Dusk, the lamps each feature a flat disc-shaped light source, which slides up and down a central black stem that is mounted on a weighty triangular base.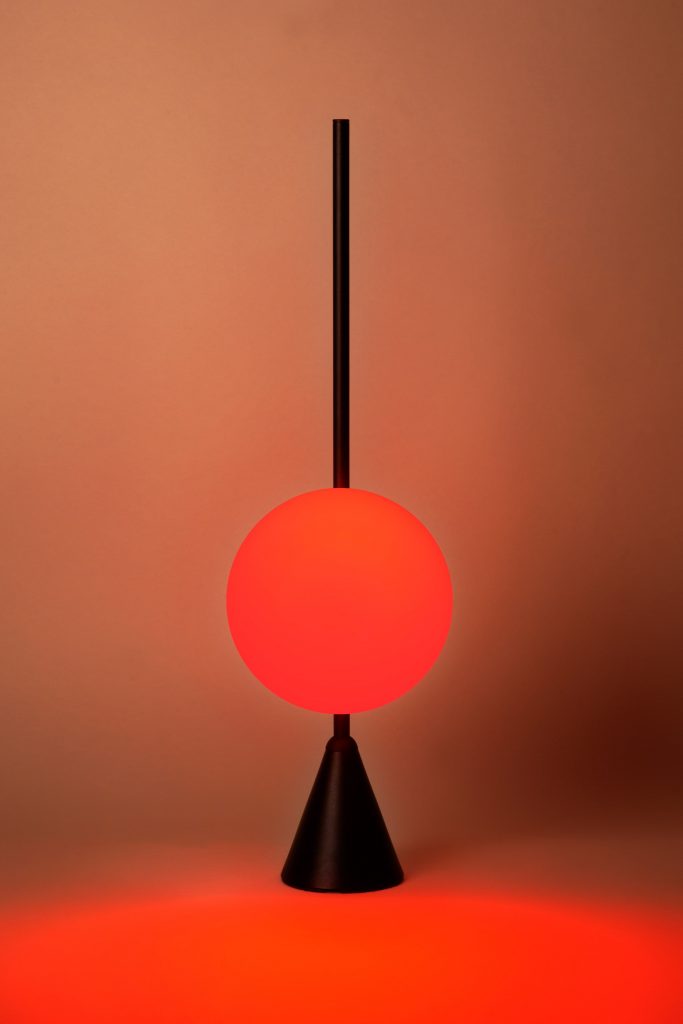 As the disc-shaped light source rises up the stem, the colour of the light transitions from a low-intensity red hue, through orange and warm white, to a bright white light designed to emulate the midday sun.
Controlled by hand, the light source sits in an off position when at the base of the stem.
The disc can also be rotated 360 degrees so that the lamp can be used as a forward-facing task light. Or if rotated to face the wall, it will create an ambient glow.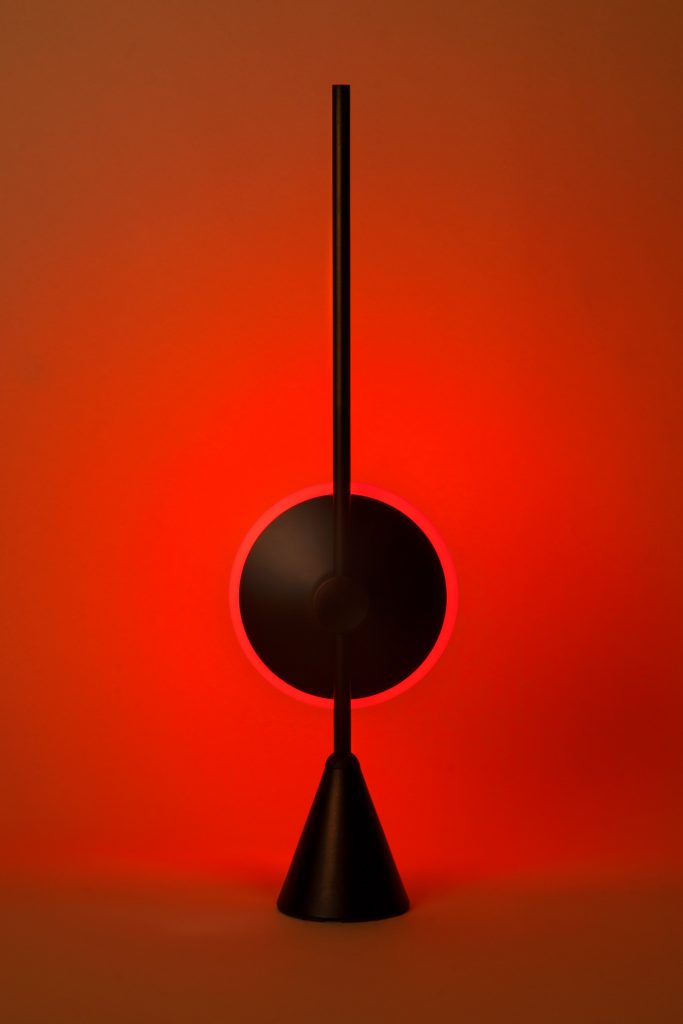 I think the idea of using light fixture to imitate the sun at different times of the day is very interesting. The relationship between the sun and people can be explored further; something to think about is how human behavior can be affected by the sun (i.e. circadian rhythm, sense of time, etc).