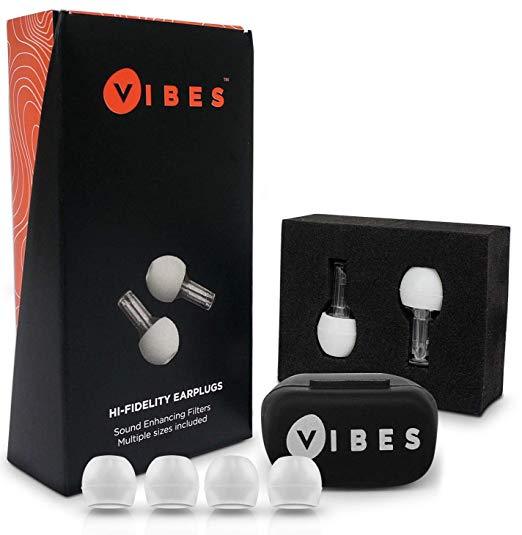 Bright Autism, 2019 https://brightautism.org/products/vibes-earplugs-for-autism-children?utm_source=google&utm_medium=search&utm_term=autism&utm_content=ad01&gclid=Cj0KCQjwwb3rBRDrARIsALR3XebuZk95OSvXrp0n0zN-YLA3XQUfrjsptKlM_Ct1ygQ34qEDVc-hV98aAtcCEALw_wcB
Vibes Hi-Fidelity Earplugs are reusable earplugs designed for sound quality. Unlike foam earplugs and earmuffs that block and muffle sounds, Vibes reduce the volume of loud environments to a safer and more comfortable level, while still allowing you to hear everything clearly and easily communicate with those around you. Vibes' clear design makes them virtually invisible, making them much more discreet than standard hearing protection.
Vibes allow individuals that are sensitive to sound remain comfortable in loud environments, without inhibiting their ability to hear the world around them clearly.
Each pair of Vibes also includes:
Three sizes of interchangeable ear-tips to ensure a comfortable fit
Pocket-sized carrying case
Option to include an attachable cord
Vibes are great for:
Movie theaters
Restaurants
Parties
Classrooms
School cafeterias & assemblies
Crowded city streets
Airports and airplanes
Public transportation
Any uncomfortably loud environment
This product was designed specifically for people with Autism to reduce noise levels. They are discreet and allow the users to wear them with ease.