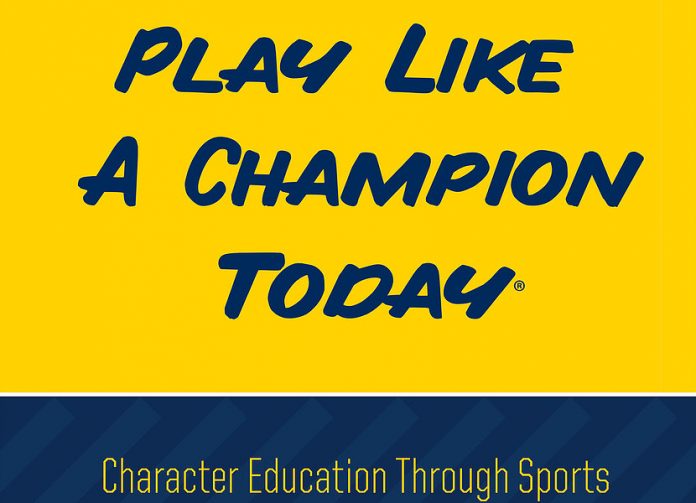 Character Education Through Sports
2016, Play Like a Champion https://www.playlikeachampion.org/about
About Us
Play Like a Champion moves beyond the X's and O's of coaching to address the core elements of effective coaching: 1) motivation, 2) team-building, 3) leadership. Scientifically-based and ethically-directed, Play Like a Champion designs its educational programs to promote children's physical, social and moral development to last a lifetime.​
The Play Like a Champion Today Educational Series believes that the quality of preparation for our children's educators reflects our respect for and care of our children. We have put our children's physical and mental well-being in the hands of far too many well-meaning, but ill-informed coaches; and our children are paying the consequences. Overuse injuries, burnout, and abuse are far too common in youth and high school sports. Investing in quality coach education is not only prudent, but morally responsible.
Through our A Team for Every Child initiative, the Play Like a Champion Today Educational Series community has made service to the least advantaged its priority. Play Like a Championserves a wide array of sports organizations with programs especially designed to meet their specific needs and aspirations. ​
Research
The Play Like a Champion Today Educational Series is informed by the research conducted by Clark Power as well as the research of colleagues in the fields of education, ethics, medicine, psychology, sociology, and theology from Universities around the country. Play Like a Champion's research challenges scholars as well as sports leaders to rethink the role that youth sports play in child development.​
This business model provides educational services on how to teach children to play sports and how to promote lifelong fitness based on scientific research.