Introduction:
Grocery shopping is an important part of everyone's day-to-day activities. With the rise of improved technologies, curb-side pickup is becoming a popular option for many adults due to the COVID-19 pandemic. In addition, the use of EV's and autonomous vehicles are becoming larger players in the future of cars and storage options. Therefore, there arises an opportunity on how to mold these two concepts, 10-15 years in the future, into one system that improves the grocery shopping experience and and how Honda's EVs and Autonomous cars could improve the delivery experience through a assistive cargo area in the vehicle.

Honda: The Use of EV's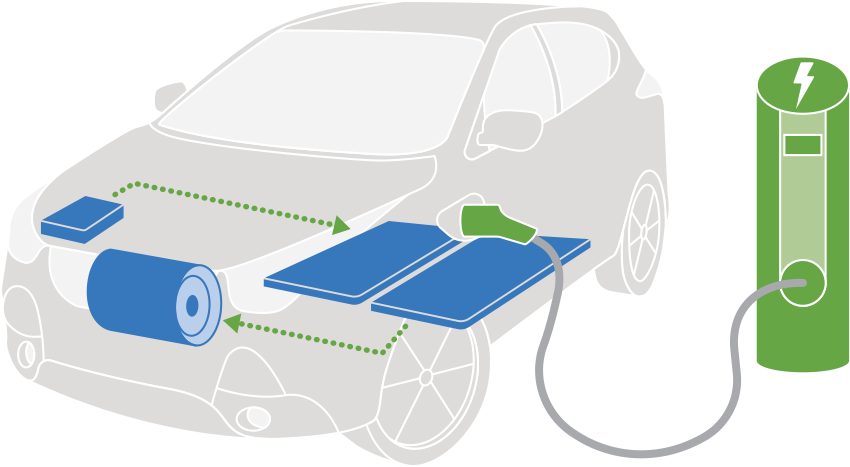 Companies like Honda, are developing new opportunities to re-invent the use of their space through EV's. However, EV's are a extremely young concept in todays society, so development and experimentation are still key factors in understanding the needs of customers when it comes to the cargo area. EV's have an advantage of more cargo space because they lack the need for oversized mechanical parts and engines. These spaces are left open to offer larger storage spaces and with this advantage in mind it opens up opportunities to design for these spaces.
Benefits of EV's

Focus Group: Seniors
As the rise of online shopping grows, over 50% of users in 2022, have used online grocery e-commences to shop. Of that 50%, many of the online shoppers are senior users due to the COVID-19 pandemic. Therefore, my target audience is based on adults 60+ In order to size down my focus group to better understand the whole experience using the grocery store and curb-side pickup. Every day, over 12,000 Americans are turning 60 years old and by 2060, 1 out of 3 adults are projected to be 60 or older. I say this because many of these older adult struggle with grocery shopping due to bodily impairments such as vision, motor control, and cognition. With that in mind, many older adults chose to shop online but with that choice they lose that social connection aspect that every human needs and requires. Over 1 out of 3 seniors live alone and suffer from social isolation. An to make matters worse, 2 out of 3 older adult who struggle with typical daily activities receive limited to no community to home based care. This in a sense has become a care crisis in which care has become physically and mentally unavailable to these older adults. Meals of Wheels a non-profit organization that delivers meals to the senior community states, "if more investments are not made in again and nutrition services as the older population rapidly grows, these unmet needs will intensify. . . and escalate in years to come". As a society giving back to a our senior community is imperative to reassuring and empowering these older adults. When these seniors have the knowledge, feeling, and actions of being better cared for, it can significantly influence the quality of their lives.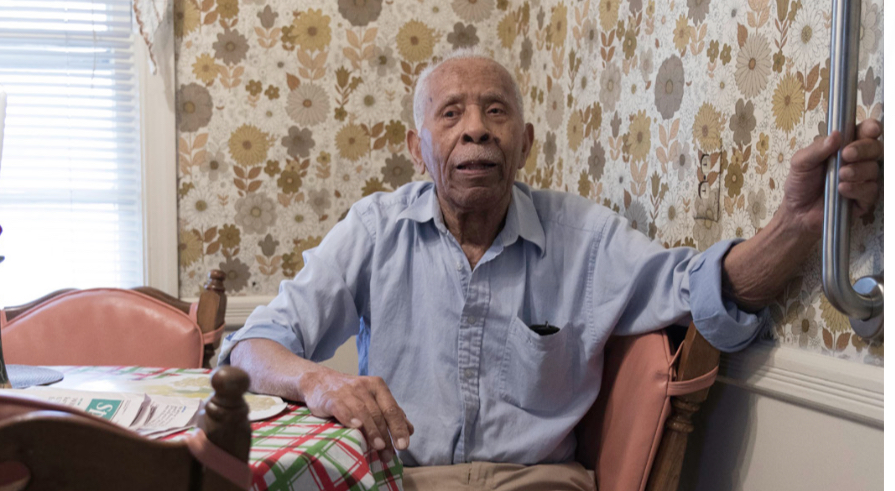 Secondary Research:
Secondary research was conducted in the topics of Focus, Business, Science and Technology, and Arts. These topics allowed me to gain an in depth understanding of the published findings surrounding the my topic and and discover identifiable problems that would not be recognized initially. The images below bring an interesting point of discussion because they allowed me to create quick conjectures of my initial basis based on each selections topic. These conjectures instructed me on how to simplify and modify my concept further. In addition, in doing this exercise I can be able to pull certain aspects of each design and design them into my final concept.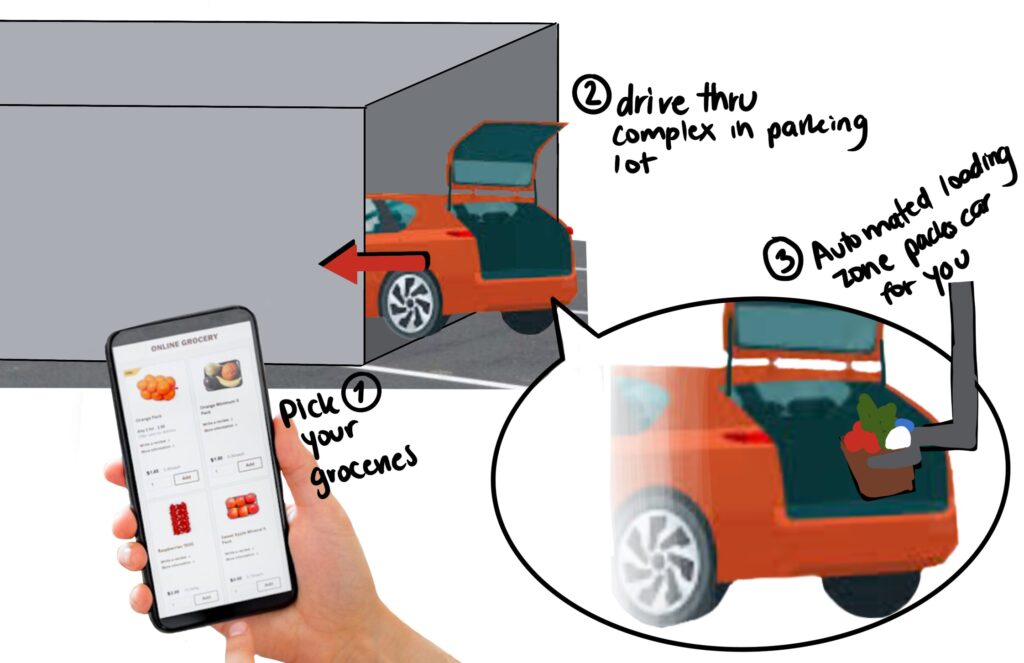 Survey Results
My survey comprised of 10 questions to understand the opinions and preferences of grocery shoppers. The survey was sent out to family and friends through Facebook and Reddit's OSU board. 137 responses were recorded, which reported a number of interesting findings about how grocers' shop, what type of car they use, and there specific pain points at the store and in the car. Some interesting data displays that 83% of my participants preferred to shop themselves while 9.5% chose curb-side pickup options. In addition, users stated the most frustrating design about car storage is the constant shifting of groceries while you drive which can result in ripped bags, damaged groceries, etc. Here I was able to retain a set of knowledge from the community and the certain pain points I should be aware of when designing my final concept. This survey also allowed me to further hone in on a certain topic because I received A small response from a group a senior (9 in total) that helped me base decision off of.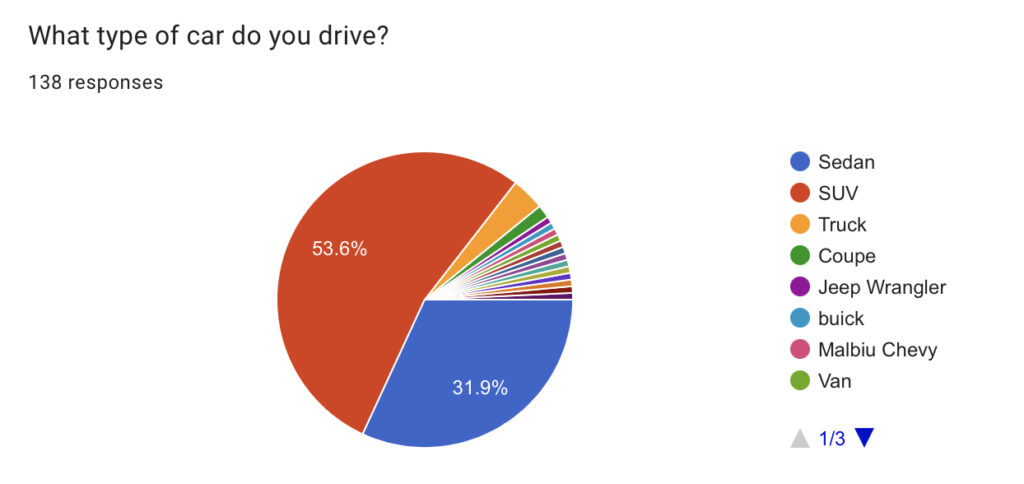 Significant Case Study
In a UX case study, Megha Goyal, a product designer for GoFood, an instant food delivery service under Indonesia-based Gojek, designed an e-commerce grocery product geared toward people ages 55-60, looking to solve three main challenges: vision, motor control, and cognition. To better serve senior shoppers, grocers and their tech grocery stores may need to rethink design elements of their e-commerce sites and how elders interact with these systems. Important inclusions could be like adding screen readers, assistive technology that turns online text and images into speech or braille output, increasing font sizes, icon based viewing, etc. The importance of this case study allows for interesting design opportunities to create a system inside the vehicle that follows these elements and connects the user to the store on another level than just one. Technology is an important aspects of todays society and is increased becoming more apparent in the grocery shopping experience. Therefore, understanding how older users interact and understand these systems allows for deeper connection to their needs in wants in a system designated for them.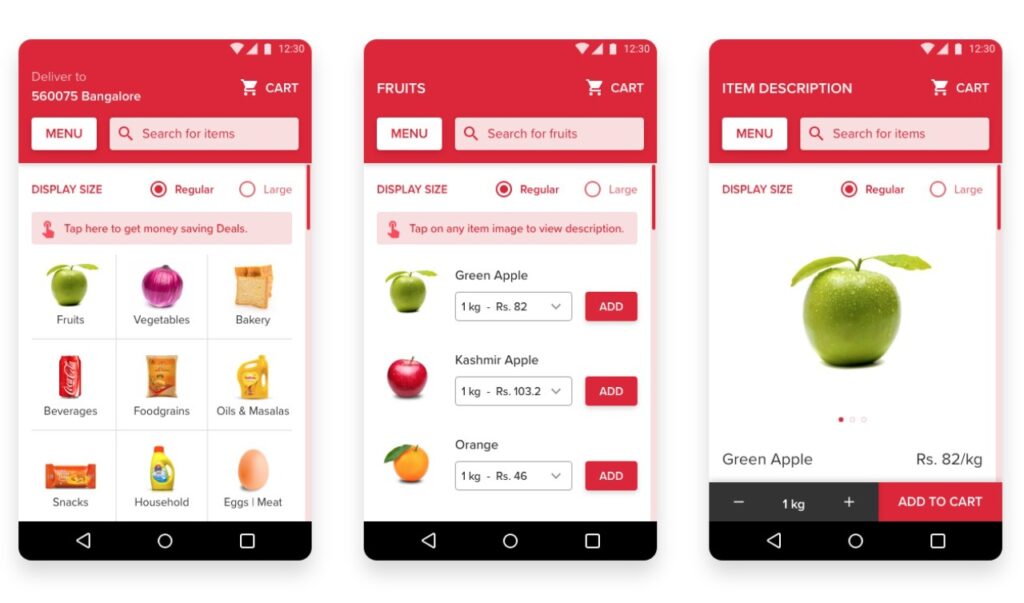 Conclusion:
As discussed in this op-ed, there is an multitude of factors that play into the grocery shopping experience, especially when we observe the perspective of the senior community. As technology and vehicles become more advance so do we. However, seniors may have a more difficult time shopping for themselves due to these advances in society. Therefore, designing a system or product that can provide them the support, that implements care to help them maintain their independence is an important aspect to anyones agency. Moving forward, keeping in mind the importance of seniors needs an wants in my concept will come more imperative. In addition, using this project to bring light to a situation that is not acknowledged in society as a crisis will be an interesting point in my design and understanding how I can unify this attitude with Honda's desires of a cargo space is the next steps.
So the design question then becomes: How can we provide agency and social interaction back into a seniors grocery shopping experience through the use of a assistive cargo space?