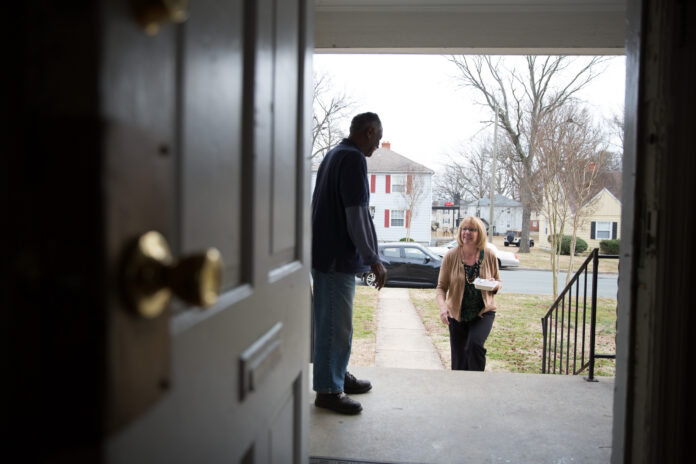 Source: https://www.mealsonwheelsamerica.org/docs/default-source/fact-sheets/2021/2021-national/oaaissuebrief_february2022_mowa.pdf?sfvrsn=55a1b23b_2
Overview:
Senior hunger and isolation are growing problems that have been exacerbated by the COVID-19 pandemic. While food insecurity rates varied over the pandemic period, in July 2020,
the percentage of seniors aged 60 and older who sometimes or often DID NOT HAVE ENOUGH FOOD TO EAT INCREASED BY 75%.
Community-based programs that provide nutrition and social support services for
seniors, like Meals on Wheels, have struggled to meet the need for these essential
services. The need has only increased since the onset of the COVID-19 pandemic.
The OAA Nutrition Program offers home-delivered meals and congregates nutrition services at sites like senior centers – which provide more mobile seniors the opportunity to connect socially. Frequent interactions with program volunteers and staff offer unique opportunities to meet nutritional needs, combat social isolation, address safety hazards and provide holistic care, enabling recipients to remain safer, healthier, and more independent in their homes and communities.
Amid COVID-19, the OAA Nutrition Program has served as a lifeline for older adults and
their families as the need and demand for nutrition and socialization services have
skyrocketed along with operating expenses for community-based nutrition programs.
Due to persistent pandemic-related challenges, Meals on Wheels programs will likely continue to serve more older adults, and delivery costs are expected to remain high.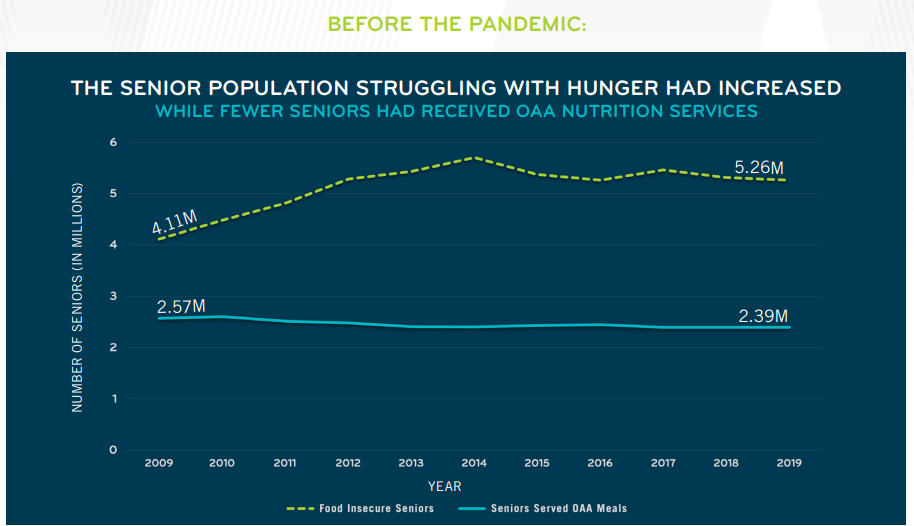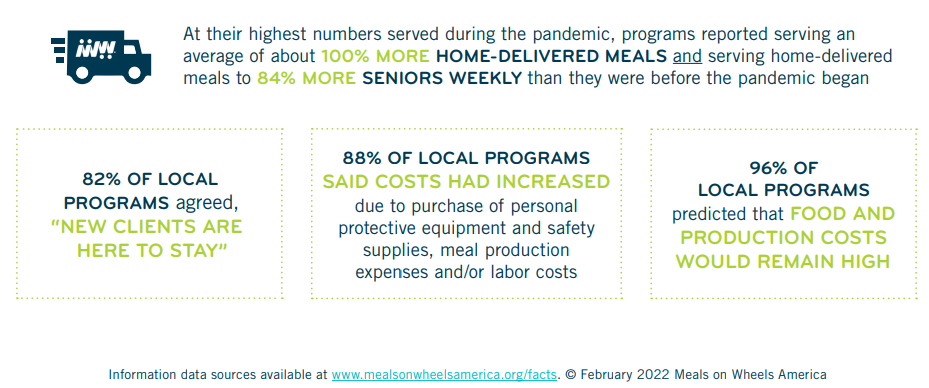 Analysis:
I believe this article does a great job explaining in depth how the pandemic caused a lasting problem with nutrition and isolation issues in senior citizens. I feel like this article clearly shows the need for a better system put in place for seniors at grocery stores so there able to get the food they need. This article also made me wonder how I could implement a design to help decrease the social isolation pandemic that is rapidly growing among these seniors. These elders are missing an important aspect of human life which also affects their mundane day-to-day activities, like the lack of being able to go to the grocery store.