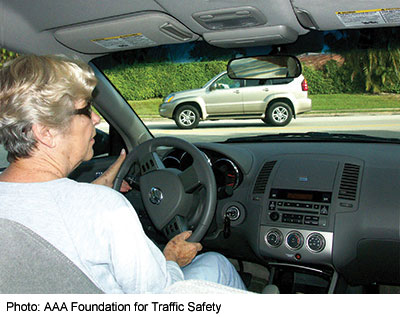 Source: https://highways.dot.gov/public-roads/novdec-2007/senior-mobility-series-article-8-new-vehicle-technologies-may-help-older
Overview:
For this article, I focused on the navigational system in the car and how it connects to a senior and their willingness to drive in unfamiliar places. Older drivers often report that they refrain from traveling on unfamiliar roads. This might be due to increased trouble in making navigation decisions or a fear of getting lost. In-vehicle navigation systems can extend older drivers' mobility by giving them more confidence when traveling in unfamiliar locations. For older drivers who have difficulty searching for street signs, the voice directions can help lower their visual workload.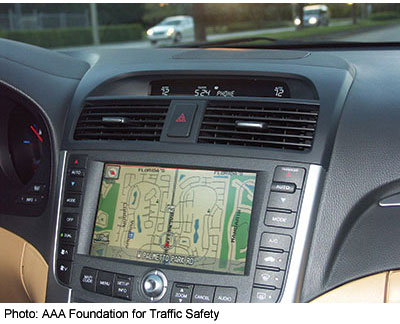 Support for these benefits is evident in an NHTSA-sponsored report, Exploratory Study of Early Adopters, Safety-Related Driving with Advanced Technologies. Of the older drivers (age 60+) who had a navigation system in their vehicles, approximately 73 percent felt that it increased their willingness to drive in an unfamiliar area. Ninety-eight percent of drivers (of all ages) felt that using a navigation system is better than using a paper map.
Since the introduction of navigation systems in the 1990s, they have become increasingly popular. An inventory of 2005/2006 model year vehicles found at least 144 vehicle models in the United States that offered navigation systems, but because of the complexity associated with using navigation systems, they have the potential to cause distraction problems. Operating the touch screen features can require drivers to look at the display. Navigation systems constantly display visual information that can attract driver attention away from the roadway. This problem is amplified for older drivers, who typically take longer to read and interpret information.
Distraction problems can be minimized through the application of human factors principles and methods to the design of the interface.
Solutions:
Increasing text size helps older drivers reduce glance times at the display to times similar to those of younger drivers.
Lockout features selectively when the vehicle is in motion. For instance, many navigation systems prevent drivers from entering a destination address while the vehicle is in motion. However, such lock-out controls often are not available in the growing aftermarket segment of navigation systems.
Voice instruction feature, A]according to the early adopter's study, 52 percent of navigation users surveyed (all ages) rely on voice instructions as opposed to visual displays. The older group used voice instructions more than the younger drivers. However, about 38 percent of the older drivers still relied on the visual display.
Analysis:
In this article it explains how the use of larger text, louder voice commands, and overall better safety features on a gps have improved the life of senior citizens. These examples can be used in grocery stores to help better label and identify objects for senior citizens. I believe that buy using these techniques we can make shopping for senior citizens a better and more relaxed experience. This article also made me wonder how we could apply a gps system to grocery shopping to help seniors find what they are looking for.