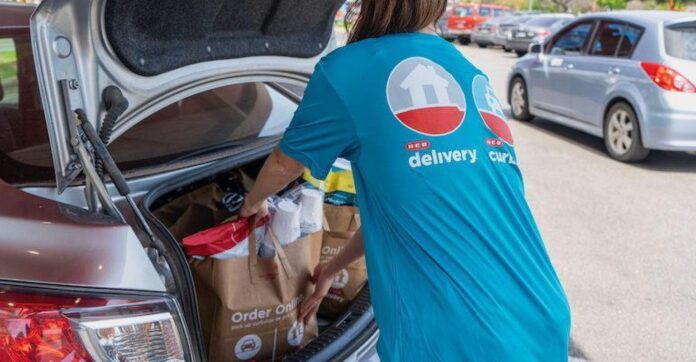 Source: https://www.supermarketnews.com/online-retail/e-commerce-account-20-us-grocery-market-2026
Overview:
Online grocery sales will surpass 20% of the overall U.S. grocery retail market in the next five years, at least several years before pre-pandemic projections, a new Mercatus/Incisiv study predicts.
Pandemic-related health and safety concerns remains a key driver of online grocery shopping. Of nearly 42,000 grocery customers in 20 states polled for the study, 43% shopped online in 2020, up 80% from 24% in 2018. Still, even with relaxed restrictions and store reopenings, online grocery adoption rose 14% to 49% of respondents in 2021.
Other than their preferred supermarket, 56% of those surveyed named mass merchants like Walmart and Target as top options for online grocery shopping, compared with 33% citing online-only retailers like Amazon and 11% favoring delivery marketplaces like Instacart, the study said. Still, 34% cited Instacart as the delivery provider for their last grocery order, while 24% named their preferred supermarket's delivery service, 22% cited Amazon/Amazon Fresh and 6% named Shipt.
Grocery e-commerce will make up 12.4% of US e-commerce sales
Analysis:
This article describes how users prefer to shop online and what sites or companies they trust to deliver their groceries effectively. The article provides the main base for how users' behaviors are when online shopping. With this knowledge in mind, I could use this article to base my search for system designs that users prefer and implement those into a system, a design that works universally and could be trusted. The article also provides insights on how users like to shop, and there is a major growth in online delivery and is only going to grow. So designing a system to improve the technology of those already in place systems is an interesting opportunity.