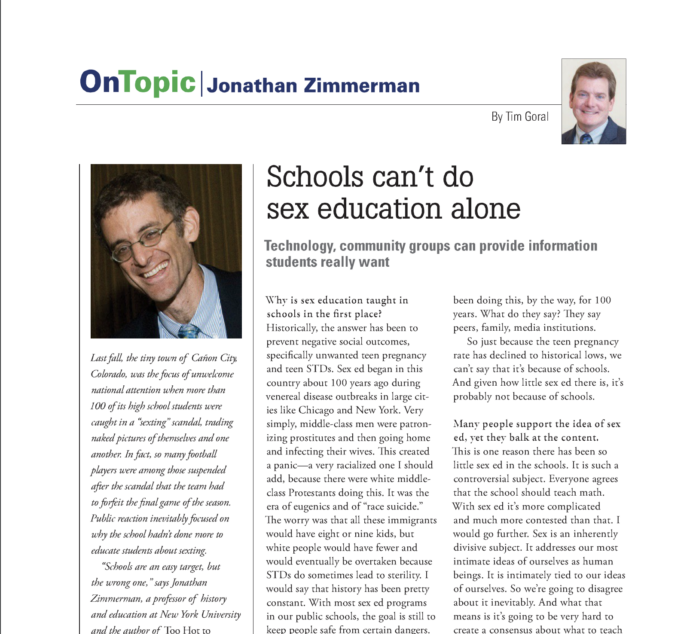 By: Tim Goral
Published by OnTopic
October 2016
Source: http://web.a.ebscohost.com.proxy.lib.ohio-state.edu/ehost/detail/detail?vid=0&sid=c9e1db69-ce12-4bef-99e8-4c3c5f0b95fb%40sessionmgr4008&bdata=JnNpdGU9ZWhvc3QtbGl2ZQ%3d%3d#db=a9h&AN=118520715

Why this article: I've uploaded this article in its pdf form because it's easier to digest and quicker to understand. It's not a primarily technology and innovation source, but one that discusses the unknown efficacy of public school sex ed. It promotes the idea of using "screens" for sex ed by partnering quasi-public advocacy groups, private enterprise, and public schools.