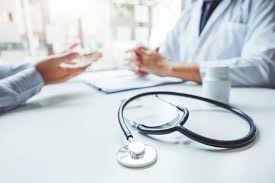 By: Mike Vesely
Published in Amerisource Bergen
December 5, 2017
Poor health literacy is a widespread problem amongst patients in the United States. According to the Centers for Disease Control and Prevention (CDC), nearly 90 percent of adults fail to understand complex, unfamiliar health information.1 The Institute of Medicine defines health literacy as "the degree to which individuals have the capacity to obtain, process, and understand basic health information and services needed to make appropriate health decisions."2
Health literacy is believed to be a stronger predictor of health outcomes than social and economic status, education, gender, and age.3 As pharmacists know all too well, adherence hinges on the patient's ability to understand basic health information and fully comprehend the consequences of their decisions. To complicate matters, inadequate health literacy is most common among vulnerable populations, such as the elderly, minorities, persons with lower education and persons with chronic disease — populations who are often most in need of healthcare services.4
According to the U.S. Department of Health and Human Services, health literacy problems can lead to unnecessary morbidity and mortality.5 People with limited health literacy are more likely to:
Skip important preventive services (e.g. flu shots).
Experience chronic health problems (e.g., high blood pressure, diabetes, asthma or HIV/AIDS), but less likely to have the knowledge to manage them.
Wait until they are very sick before seeking treatment, at which point they are more likely to experience higher rates of preventable hospital visits and admissions.
Consequently, these patients are more prone to poor medication compliance, higher medical costs and more frequent hospitalizations.
Low health literacy is a major danger for communities and individuals alike. Independent pharmacies have an opportunity, if not an obligation, to pursue every promising means of increasing patients' health literacy, which should subsequently improve health outcomes.
Identifying At-risk Patients
The first step is to identify patients who may be at the greatest risk of poor outcomes because of health illiteracy. While more common in vulnerable populations (elderly, minorities, persons with lower education, and persons with chronic diseases), identifying patients at risk may not always be so easy. One of the most common hurdles when speaking with persons having low health literacy is gaining their trust. Patients may feel uncomfortable asking questions or disclosing personal health information. Patients may also work hard to hide the fact that they have trouble understanding something because they are embarrassed, or they may not be ready to acknowledge that they need help. They may avoid asking questions so as not to call attention to what they don't understand, or they may make excuses.
Pharmacists, and often times their staff, have relationships with their patients that position them to identify the signs and signals of poor health literacy. Pharmacists (and pharmacy staff) should be trained to observe behavioral clues to identify low health literacy:
Forms that are incompletely or incorrectly filled out.
Patients who avoid reading any printed material during the patient-healthcare provider interaction. They may use statements, such as "I will read this at home," or "I can't read this now; I forgot my glasses."
Patients do not ask questions.
When these signs are clear, pharmacists should proactively engage patients instead of waiting for them to pose a question or assuming they'll admit confusion.
Staff Play an Important Role
Empowering staff to spot potential signs of low health literacy should also be a priority. While engaging patients in conversations about their overall health, clerks and technicians can ask questions to determine if they are having or anticipate any difficulties following their regimen.
Staff members can offer some dosing instructions, although laws governing this practice vary from state to state. Nevertheless, staff is never legally prevented from asking patients open-ended questions, such as: "What questions do you have about the prescription that you're filling today? What questions do you have about your dosing?" Staff can't offer specific advice, but these inquiries can reveal underlying confusion that the pharmacist can then address.
By establishing strong relationships fortified by open communication, pharmacists and their staff can identify problems early and coordinate appropriate solutions with the patient's physician and caregivers as appropriate.
Communicate Clearly
Independent pharmacists are highly skilled, educated and knowledgeable on health matters. Communicating that expertise in a way that most patients find helpful can be a challenge. As the CDC data indicates,6 most patients have trouble with complex medical terminology. Yet physicians and pharmacists alike often unintentionally complicate their instructions with too much medical jargon.
As part of the government's efforts to encourage clear and understandable medical communications, the CDC has even published a document, Everyday Words for Public Health Communication, with suggestions for avoiding unclear verbiage. For example, instead of asking patients to report "adverse events" after a vaccination, the CDC suggests asking them to report "reactions."
In other cases, instead of substituting one word for another, the CDC notes that it might make sense to explain and define a technical term. For example, rather than assuming a patient will understand the term "chronic disease," it is more helpful to explain that a chronic disease is one that persists and often does not completely go away.
Pharmacies will often employ written materials to supplement patient education and provide instructions. Many of the available health-related resources are written at a 12th-grade level, but the average reading level in the United States is at an eighth-grade level. Pharmacies should review any printed material to ensure that it is written at a reading level that can be easily understood. Pharmacies should also consider translating written material into culturally appropriate versions for their patients.
Living on the EDGE
In many cases, simplifying language might not be enough to improve communication with low health literacy patients. For further clarity, community pharmacists might consider borrowing the EDGE (Explain, Demonstrate, Guide, Enable) technique from the Boy Scouts of America.
One example is that of a diabetic patient with low health literacy who is having trouble administering blood tests to check glucose levels. First, the pharmacist would explain the blood test technique and then demonstrate it for the patient. Next, the pharmacist would let the patient practice the technique — while offering suggestions and guidance — before finally allowing them to administer it independently.
As healthcare providers, it's important for community pharmacists to recognize that many patients may need this sort of individualized, one-on-one attention.
Use the whole toolbox
There is no one-size-fits-all solution for improving patients' understanding of their healthcare needs and options. Community pharmacists should use all of the tools at their disposal to open the lines of communication with patients — especially those struggling with low health literacy.
With a Medicare patient, this communication could happen in a medication therapy management (MTM) session.
If a patient is embarrassed to openly ask questions about a medication or the side effects (e.g. a rash), the pharmacist can offer a consultation in a private room.
With patients who feel confident when they pick up their medications but encounter problems later on, a community pharmacist can dispense advice and instructions via email. (The pharmacy can also proactively contact patients who have recently filled prescriptions to answer questions and inquire about possible side effects.)
In communities that include large numbers of non-English speaking patients, the pharmacy might consider hiring a bilingual staff member. For instance, an Alabama pharmacist hired a Spanish-speaking staff member and saw an influx of new patients who had recently emigrated from Latin America. If the pharmacist is fluent in two or more languages, he or she should advertise that service.
Awareness of the issue, coupled with creative communication strategies like these enable pharmacists to help patients improve their health literacy. When patients better understand their conditions and know the proper way to manage their medications, they are more likely to adhere to treatment regimens and experience better outcomes.
These initiatives also strengthen customer loyalty by sending the message that the pharmacy truly values each patient. When patients see the community pharmacist as a trusted advisor, they are more likely to feel comfortable asking questions and expressing concerns. This, in turn, gives the pharmacist more opportunities to educate the patient and raise their health literacy even further.
Source:https://www.amerisourcebergen.com/insights/pharmacies/improving-adherence-through-patient-health-literacy
Image:https://www.medicaleconomics.com/view/patient-education-can-improve-medication-adherence
Comment:
The purpose of this article continues the conversation of ensuring pharmacists adhere to their patients and provide the necessary options to allow for conversation and communication with understating medications prescribed. The key takeaways are the various solutions that a pharmacist can offer and prepare for prior to a patient to open such communication. Aside form set programs or other assessments, a pharmacist can suggest MTM sessions (Medication Therapy Management), private rooms, an email address for questions or concerns after picking up medication, or even bilingual staff members to assist in translation between various types of patients. Overall, not only can a pharmacist apply measures to understand the level of literacy amongst patients, but also establish opportunities that will encourage patients to ask questions and seek assistance with their medication intake and overall health.