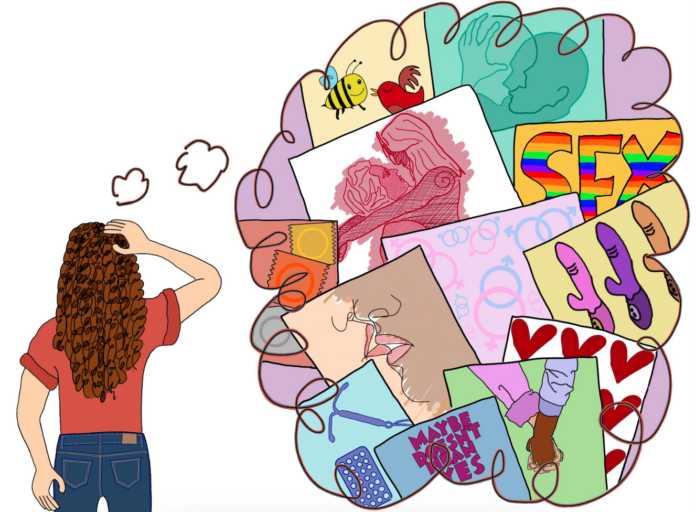 By: Jason Laday
Published in Healio
Children and adolescents in nearly a dozen countries around the world view their school-based sex and relationship education as negative, out of touch, heterosexist and taught by poorly trained, often embarrassed teachers, which in turn reduces opportunities to improve their sexual health, according to data published in BMJ Open.
The researchers further concluded that sex and relationship education should be sex-positive and delivered by experts who maintain clear boundaries with students. In addition, unless schools acknowledge the uniqueness of sex as a subject in the classroom, as well as the fact that some students may be sexually active, young people will continue to disengage.
"Sex and relationship education in schools remains a fiercely debated topic," Pandora Pound, PhD, MSc, of the School of Social and Community Medicine, at the University of Bristol, in the United Kingdom, and colleagues wrote. "Despite evidence that the reverse is true, some commentators believe that teaching young people about sex and relationships will encourage sexual activity. On the other hand, those advocating [sex and relationship education] argue that it gives young people the information and skills they need to have safe, fulfilling relationships and to take responsibility for their sexual health."
To determine whether current school-based sex and relationship education programs are meeting the needs of young people, the researchers conducted a synthesis of qualitative studies on children and adolescents' views of their own experience in the classroom. Working from an initial total of 69 publications, the researchers, following quality appraisal, narrowed their scope to 55, representing 48 studies originating from the United Kingdom, Ireland, the United States, Australia, New Zealand, Canada, Japan, Iran, Brazil and Sweden.
The studies focused on students aged 4 to 19 years, although most participants were aged between 12 and 18 years, as well as young adults 19 years and younger and adults 25 years and older who could recall their sex and relationship education.
According to the researchers, although sex can be an embarrassing topic, schools are apparently reluctant to acknowledge this, and instead attempt to teach it in the same way as any other subject. As a result, young people report feeling vulnerable in sex and relationship education, with young men fearful of admitting sexual ignorance and young women risking sexual harassment if they participate. In addition, schools appear to have difficulty accepting that some students may be sexually active, leading to a curriculum that is out of touch with many young people's lives. Youth also reported that sex and relationship education can be negative, gendered and heterosexist, and expressed a dislike of their teachers discussing these topics due to blurred boundaries, lack of anonymity, embarrassment and poor training.
"The synthesis indicates that schools take insufficient account of the 'specialness' of sex as a topic, negatively affecting the way [sex and relationship education] is delivered and rendering many young people vulnerable and reluctant to engage," Pound and colleagues said. "… Unless we get the delivery right, young people will continue to disengage from [sex and relationship education], and opportunities for safeguarding young people and improving their sexual health will be reduced."
Source:
https://www.healio.com/news/primary-care/20160930/poor-quality-of-sex-education-worldwide-could-affect-youth-sexual-health
Comment: