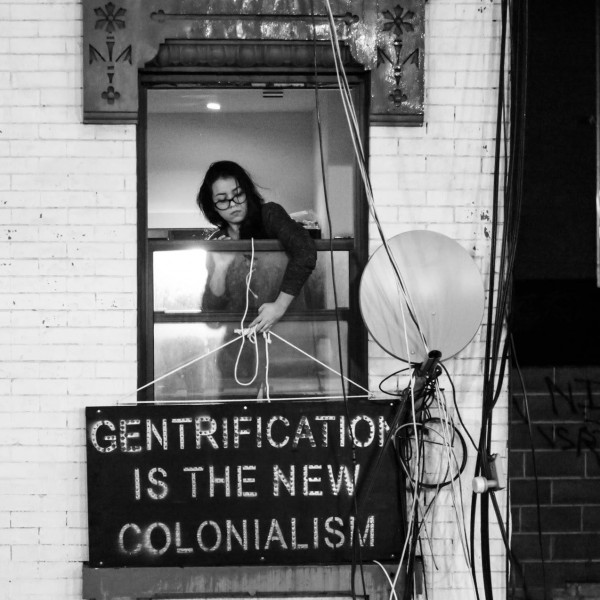 Before Its Gone Take it Back, by Pati, April 25, 2017
Mi Casa No Es Su Casa is a political art project by New Yorkers for New Yorkers, building a visible resistance to gentrification and displacement in NYC and beyond. We are a growing collective of native New Yorker artists & activists, (based out of the Mayday Space in Bushwick, initially in collaboration with NYC Light Brigade) that came together to build signs that shed light on the struggles of those most vulnerable to the gentrification, displacement, discrimination and harassment plaguing our communities in Brooklyn, NYC and beyond.
The project's signs have been installed outside homes and local small businesses in increasingly gentrified areas across NYC, including Bushwick, Crown Heights, Flatbush, Corona, Jackson Heights, The South Bronx, Chinatown, Harlem, Inwood, Portchester and New Jersey.
Find [them] on twitter & Instagram: @MiCasaResiste
Analysis:
Mi Casa No Es Su Casa is an excellent example of how to address gentrification through art in a concise way that is also has impact. Signage is something I hadn't really considered before, and while it is more of a graphic design-based approach, I think the systematic aspects of how signs are placed and where they are placed could be interesting to consider.