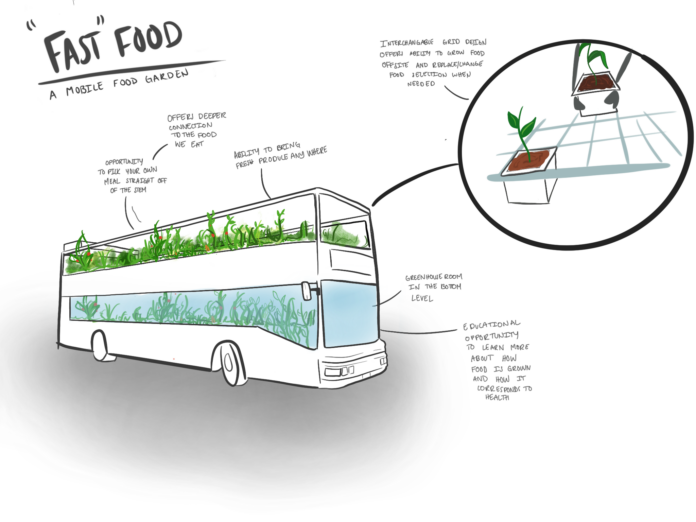 "Fast" Food by Leila Akberdin
This intervention aims to explore what the notion of "Fast" food may entail. Using a play on words, "Fast" Food is intended to illuminate the discrepancy between the availability of processed foods versus fresh foods. Specifically aimed at making freshly grown food accessible to a wide variety of people, "Fast" Food strives to connect citizens, with freshly grown food at their fingertips.
The project involves the use of a double-decker bus as the grounds of transporting a mobile garden throughout various cities. Using an interchangeable grid, produce can be easily switched in and out when picked over or in need of a change. This allows for flexibility while offering the ability to have a growing garden instead of already picked produce. Additionally, by offering users a garden, there is an opportunity for educating people on the nuances of growing their own food thus offering growth in the realm of self-reliance.