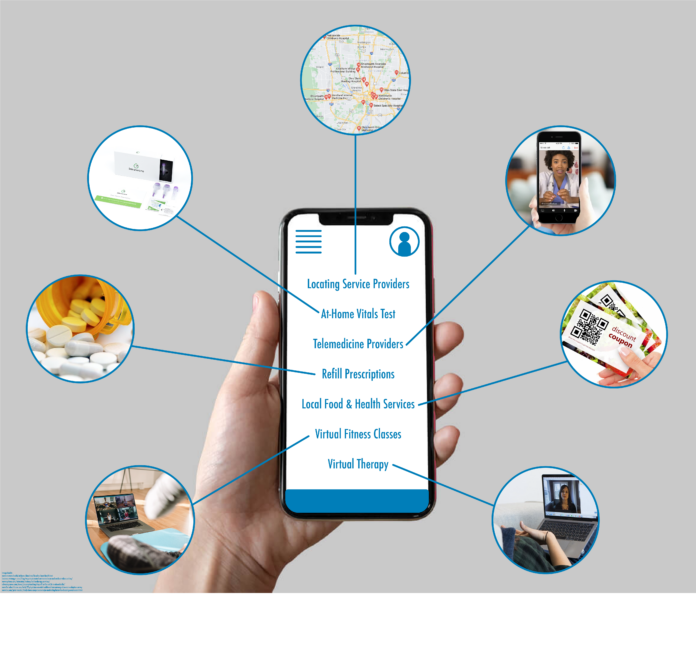 Over the past couple decades, there has been an increase in the implementation of workplace wellness programs. Many of these programs include on site fitness centers, personal health workshops, and healthy dining options. These programs have proved effective in improving the health of employees while decreasing insurance costs for employers. However, during the COVID-19 pandemic, the influx in the amount of people working from home, has made these programs inaccessible for most.
A centralized health portal for employees could provide virtual wellness programs to employees to continue the encouragement of wellness in the workplace. Virtual workshops, access to at-home fitness and yoga classes, discounts at local gyms and healthy local restaurants, and mental health resources would all be easily accessible to the employee.
Employer fills in insurance information, location, and other necessary data and the content management system builds a portal that arranges and displays the company's benefits and programs.
The physical component of the health portal is an at-home vital test kit. This kit would be required, upon hire, from every employee. These tests are increasing in popularity and can detect a series of health issues, such as hypertension or high cholesterol. An employee would either take the test in office or receive it by mail and ship their results back. The results of these tests would be communicated through the employer's profile on the app or mobile site. If any irregularities are detected, the employee would have access to a list of several resources from in-person specialists to telemedicine options. These resources would all be on the employee health insurance plans. Employees would be able to make appointments, co-payments, and refill prescriptions all through the app or mobile site. Additionally, employees can, and would be encouraged to take a vital test annually.
Combining all these resources into one area would increase the accessibility to health and wellness programs, the overall physical health of the company, and the detection of health concerns.