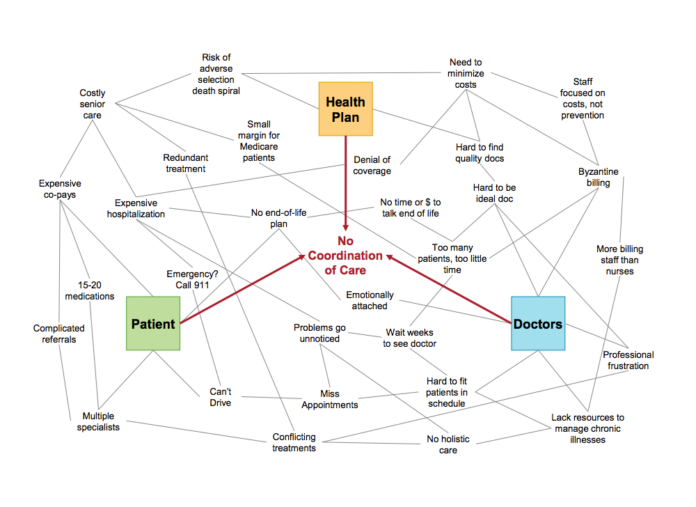 Above is a description of the problems that an average customer faces in making health care choices while s/he is already paying a whopping 60% of these expenses out of pocket!
Healthcare landscape is set on the path to epic transformations; a paradigm change precipitating at an accelerating pace aided by big data, e-commerce revolution and a transition into sharing economy.
Fortunately, sharing economy has helped ease this transformation, by unlocking the assets of economy for sharing rather than ownership, and allowing excess to be distributed among the bourgeoisie at reasonable costs.
Healthcare was once a single-chain, supply side, wholesale industry; but now, it is edging towards becoming a hyper-competitive, multi chain & demand driven industry, one that is location-independent & information based. The consumerism in this space is bound to explode, through smartphones and mobile apps, into a new, $20 billion market.
The visible fatigue among patients for one-size fits all, months of waiting, gaps in information, lack of transparency & absence of crowdsourcing portals like Yelp in healthcare industry will soon materialize into a $1 trillion market in US alone.
The landscape is fast changing to accommodate this philosophy & the needs for personalization & instant gratification among consumers; the biggest hurdles being the incumbent players, who want to maintain status quo without addressing the Triple Aim – reducing cost, improving outcomes and improving patient experience.
Let us establish some context and try to explore what spurred this change.
An ideal framework to map this change, during the course of nearly a decade, could be drawn if we address the following five touch points in the health care cycle of a typical customer.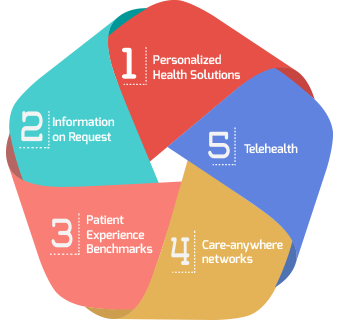 To understand this framework in relevance with the on demand economy now taking roots in healthcare industry, let's take a look at the possible business models, and the constituent layers of interaction.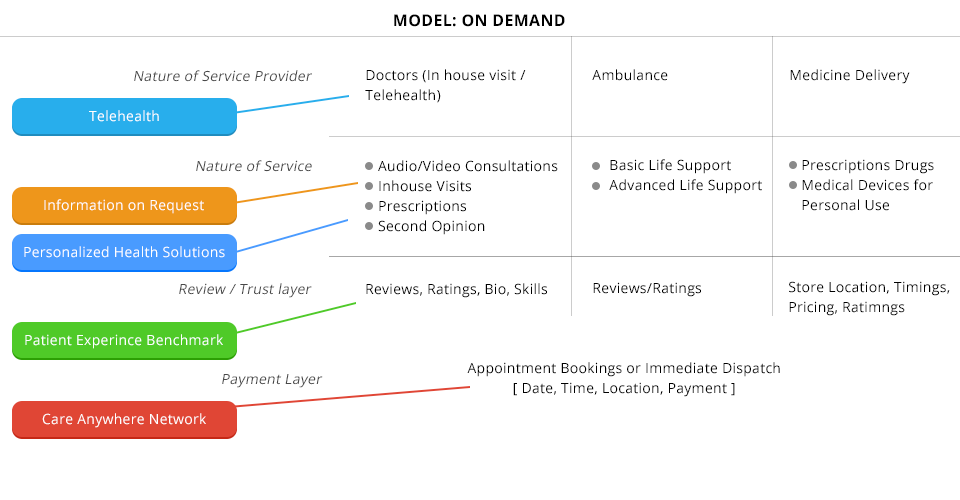 These possibilities together contribute towards the creation of this new ecosystem which shall change the healthcare landscape for good, in favor of consumers.
The sharing economy revolution in healthcare delivery, coupled with a monumental shift in focus from volume to value has eroded traditional models, empowered individuals and democratized entrepreneurship to enable crowdsourcing of information, individual skills or assets. This sums up to create an ecosystem conducive to creation of such marketplaces at a rapid pace.
---
In this article, we see a reshaping in the healthcare market through numerous business models that have been previously implemented in other sectors. As it states, there is a shift towards more personalized healthcare and a need for quicker information acquisition which some technology companies have already explored solutions to. This desire for an on demand economy model in healthcare is something to consider when addressing hypertension monitoring.
Also, the shift from volume to value within the healthcare field is also important to consider, especially with the increase in demand for telemedicine. Telemedicine is less personable. However, due to the accessibility to care it provides, it decreases the waiting gap, ultimately, increasing the value to the patient.
Lastly, the intersection of sharing economy and healthcare is important because it allows healthcare providers, businesses, insurance companies, and patients to share certain information which more seamlessly integrates all stakeholders in the healthcare market.