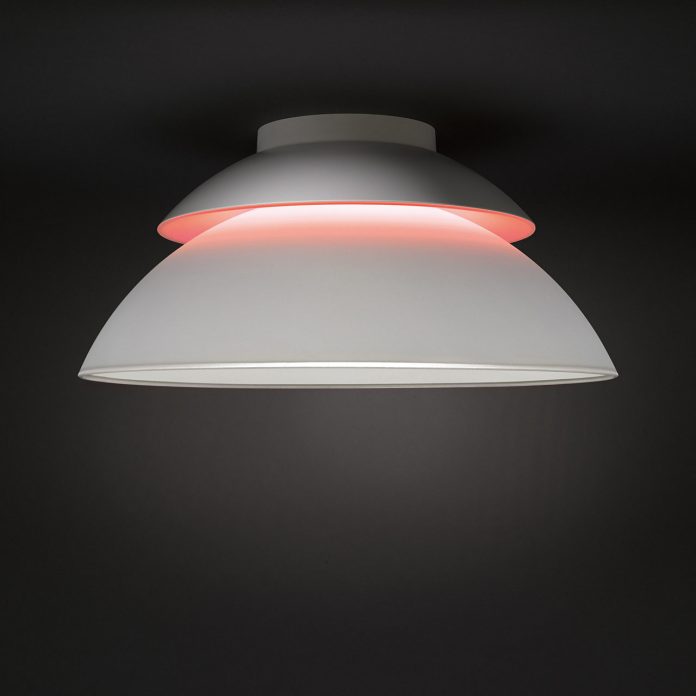 by PHILIPS LIGHTING
Dual light source offers twice the light:
The Philips Hue Beyond series features LightDuo, an innovative dual light source that has both an uplight and a downlight, in order to offer both functional and mood lighting ∙ as well as the opportunity to play with color with just one lamp.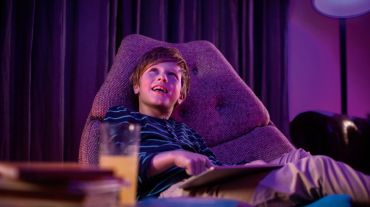 Play with smart color lights:
There's no limit with Philips Hue: with over 16 million colors, you can transform your home into the perfect party venue, bring a bedtime story to life, and much more. Use preset, colored light scenes to evoke the feeling of summer any time you'd like, or use your own photo to relive a special memory.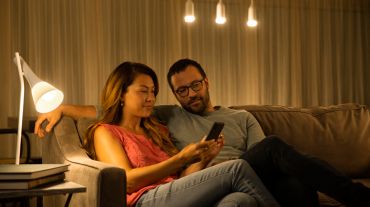 Get in the mood with warm to cool white smart lights:
Use over 50,000 shades of warm to cool white light to put you in the mood to work, play, or relax ∙ no matter what time of day it is. Start your morning off on the right foot with cool, energizing bright white light, or settle down for the night with golden tones.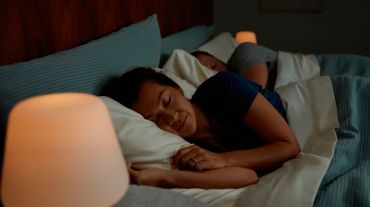 Smart lights to wake you up and help you sleep:
Set your lights to slowly brighten in the morning at a preset time to mimic sunrise and help you start your day feeling calm and refreshed. In the evening, the relaxing warm white lights will help you unwind, relax and prepare your body for a good night's sleep.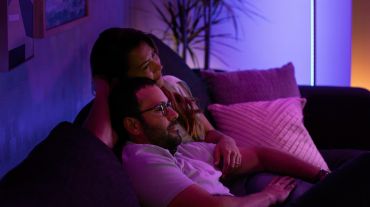 Sync your media to smart lights:
With the Hue Sync app and the Hue Bridge, you can bring your entertainment to new heights. Surround yourself with Philips Hue lights and turn on your movie, music, or game ∙ and then watch your lights mirror the colors and rhythm.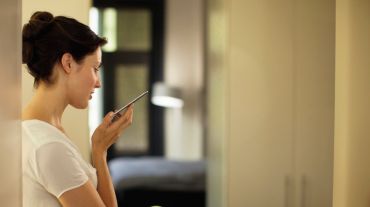 Control lights with your voice:
When connected to the Hue Bridge, you can pair your lights with Alexa, Apple HomeKit, and the Google Assistant and control your lights using just your voice. Simple voice commands let you turn your lights on and off, dim or brighten your lights, and even set a light scene.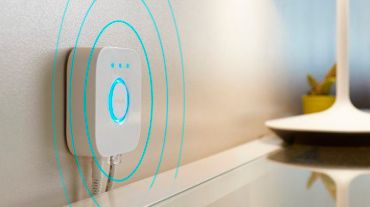 Connect to your Hue Bridge for full smart lighting control:
This product requires a connection to the Hue Bridge to unlock the full smart control and features. Control your lights using the Philips Hue app, set timers, routines, add or remove lights and more. *Hue Bridge sold separately
This business model introduces the idea of smart lighting in commercialized lighting fixtures. Features such as color customization through app, voice control and duo-light source are made possible. I think this is very much the trend with both the current and future lighting industry. Something to think about is that whether there is a way for smart lighting to be implemented in industrial luminaires.