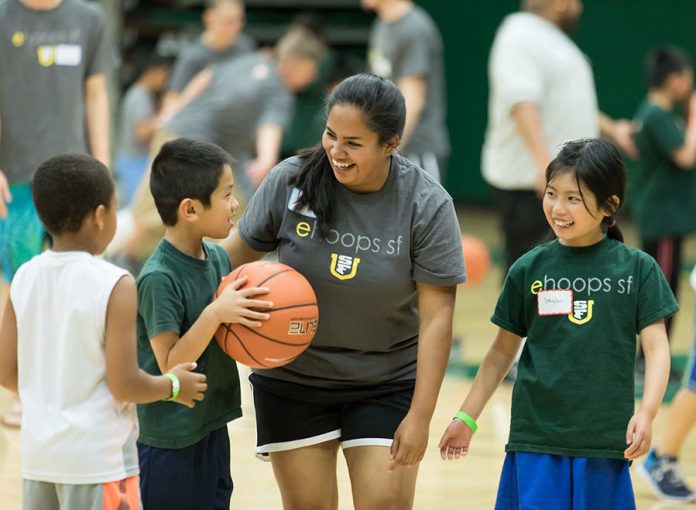 E-Sports https://e-sports.org/about-us/
E-Sports mission statement
Exceptional Sports (E-Sports) is a fully inclusive program dedicated to empowering kids of all abilities to reach their full athletic and social potential.
The "E" in E-Sports stands for "exceptional" because we believe all people, both with typical and special needs, are exceptional. The "E" also implies "education", reflecting our mission to keep learning and growing as we serve this community of families.
Creating the right "E-nvironment"
E-Soccer's inclusion methodology promotes leadership as well as social, character, and athletic development for each child in an individualized manner. We value building inner character traits such as patience, perseverance, selflessness, courage, and commitment.
Our philosophy
Building character is more important to the developing athlete than simply teaching the motor skills and game knowledge for a sport.
Inclusive training
It's beneficial for the participating kids to be trained in an environment where there are a wide array of strengths and challenges.
OUR PHILOSOPHY – NO CHILD IS LEFT BEHIND OR LEFT OUT OF OUR PRACTICES.
WE RESHAPE/RE-FRAME WHAT MAKES A SUCCESSFUL SPORTS PROGRAM FOR KIDS.
COACHES, TYPICAL DEVELOPING CHILDREN, AND CHILDREN WITH SPECIAL NEEDS WILL ALL COME TO THE PROGRAM WITH A WIDE ARRAY OF EXPECTATIONS.
WE TEACH THAT SUCCESS IN E-SOCCER IS DEFINED BY MAKING EVERYONE IN THE GROUP SUCCESSFUL, NOT JUST THEMSELVES.
WE MUST HELP KIDS OVERCOME THE INTIMIDATION FACTOR!
This is a business model that is aimed at empowering children to be the best they can be. They do this by being inclusive of all children in all activities.