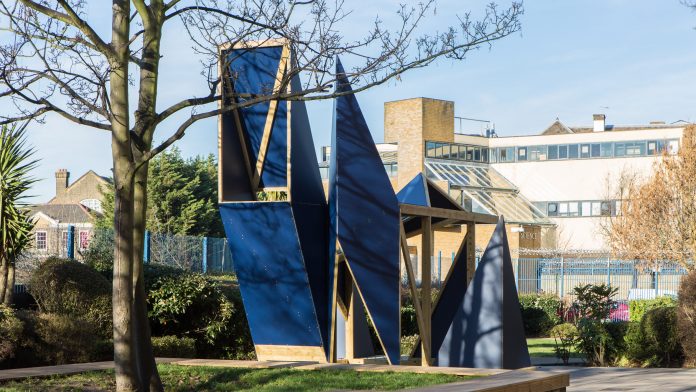 by Tom Ravenscroft, Dezeen, January 30, 2019 https://www.dezeen.com/2019/01/30/matt-fiona-phoenix-school-sensory-playground/
An architect and educator who collaborate as Matt + Fiona have worked with children with autism to design and build a sensory playground at their new school site.
Although the project resulted in a useable play space, equally important was to involve the children in the process of design and creation, to add continuity during the school's move.
To create the playground, every student at the Phoenix School was invited to design a structure that could be built from a series of simple triangles.
"The children got to see something imagined and ambitious become a reality in a matter of a few weeks, a hugely empowering experience," said MacDonald.
"Young people – and even more so young people with learning difficulties – are rarely asked about what they need from their built environment, and yet they are in fact the experts, in particular when it comes to playgrounds," said MacDonald.
This is a great example of working with the people who will directly interact with the product. By involving the students they were able to create a better playground, but also empower the students through the process.