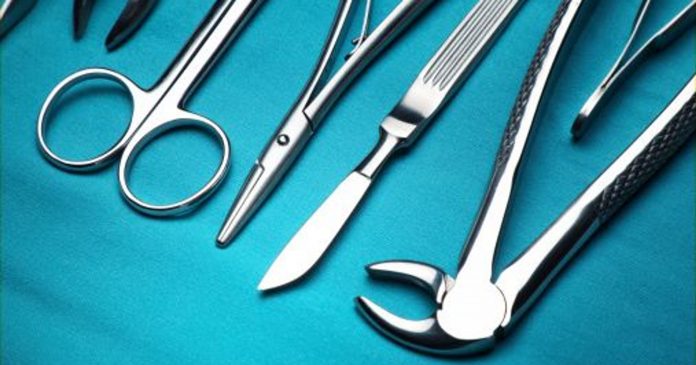 by: Michael Wiklund, Jim Rudnick, and Jessica Liberatore
This article from the Medical Device and Diagnostic Industry address women's needs in surgical instrument design. The medical device industry is recognizing the gender bias that exists within the product design community. The authors of this article begin by looking at the industry demographics, review of current equipment, ergonomic implications for users, user-centered design, and data collection/application.
Pop culture reveals changes in the dynamics of a workforce. Medical shows on television illustrate a diverse population serving in the medical profession. This article provides real-life statistics that support television portrayals. According to the American Medical Association's 26.6% of all U.S. doctors are women, an increase of 7.6% from 1970. Women physicians are practicing 74.5% in Obstetric, 69.1% in gynecologic, and 51.9% in pediatric specialties. Additionally, in 2004, 50% of medical school applicants were women.
The growing number of women in the profession leads to the discussion of appropriate technology development for the care of hospitalized patients. The authors of this article address the barriers faced by women due to the size and shape of instruments designed primarily for men. Comparative data illustrates the differences in the size of men and women's hands, including thumb width. These differences yield products that are more difficult for women physicians to use. More importantly, there are than ergonomic challenges placed on female providers when using this equipment. These limitations may discourage women from choosing surgical careers.
This article highlights the importance of user-centered design. This method of design focuses on the needs of the user vs. the focus of the technology. It is a method used for multiple types of product designs. Next, considering human factor data is important to the design process. Anthropometrics data, the study of human size and proportion is available in many publications and software applications.
The article indicates that designing in a gender-neutral manner may help to meet the needs of many end-users. This approach may be helpful, but an even better approach is looking at the anthropometrics of the population who will use the product. This article brings up many good points but is limited to a degree since the publication was in 2006

I chose this article as it highlights the importance of developing products based on Anthropomorphic data in all fields. If individuals do not have products that work for their bodies, they can not perform their best. It also highlights the importance of understanding the demographics of the field you are designing for so you can select the correct anthropomorphic data sets.
Originally Published By : mddionline.com