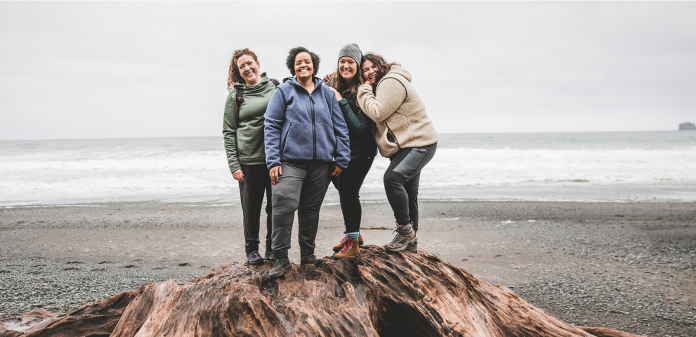 by: Aer Parris
REI, an outdoor recreation outfitter, posted an update regarding the force of nature initiative and the companies attempt to adapt the product lines to meet broader markets. This article talks about the processes and challenges the company faced along the way. It also addresses the current state of their clothing line up in 2019.
Starting 2017 REI was introducing a broader range of sizing options of their inhouse brand, and other partners. However, in 2017 they were only able to add XL. They cited that development was the major hurdle to extending sizes. Despite this barrier, the company was able to overcome the challenges and create products available in plus sizes, petite, tall, and wide shoes. In 2018 REI doubled sales in these categories highlighting the fact that there is a demand for the products.

During the process of creating new tooling for the products, REI held trunk shows where women of all shapes and sizes were invited to come and try on new products and provide feedback. These events provided information on fit but also thoughts on colors and materials. The events were so popular that they were standing room only.

The results from this research led to REI extending their new line of clothing to 21 stores in 2019, up from 15 in 2017. Extended sizing is also available online to make up for the 133 stores that do not carry them. In addition to the hurdle of inaccessibility, one user laments in the comments that they wish the company would offer the new sizes at comparable prices to the standard sizes as some of the new pieces cost upwards of $20 more than their counterpart.

This article is helpful as it highlights the progress that has been made to make more options for all women. It also gave some insight into the process REI employed to develop these new products. However, a few of the comments still highlights some critical issues, including that the new sized clothing is more expensive than its standard counterpart.
Originally Punished by: REI