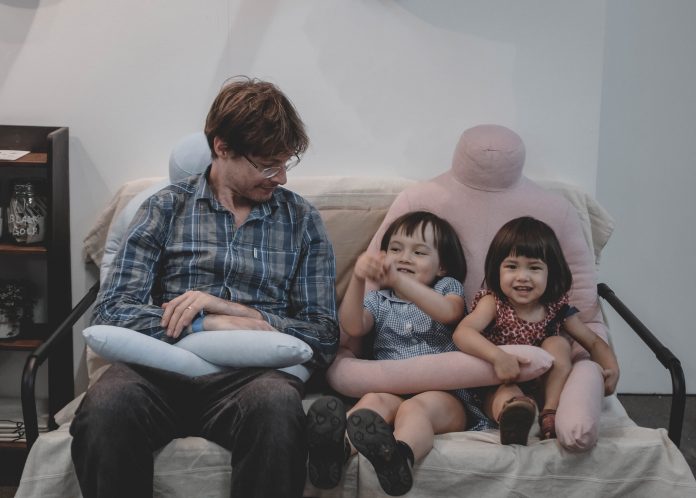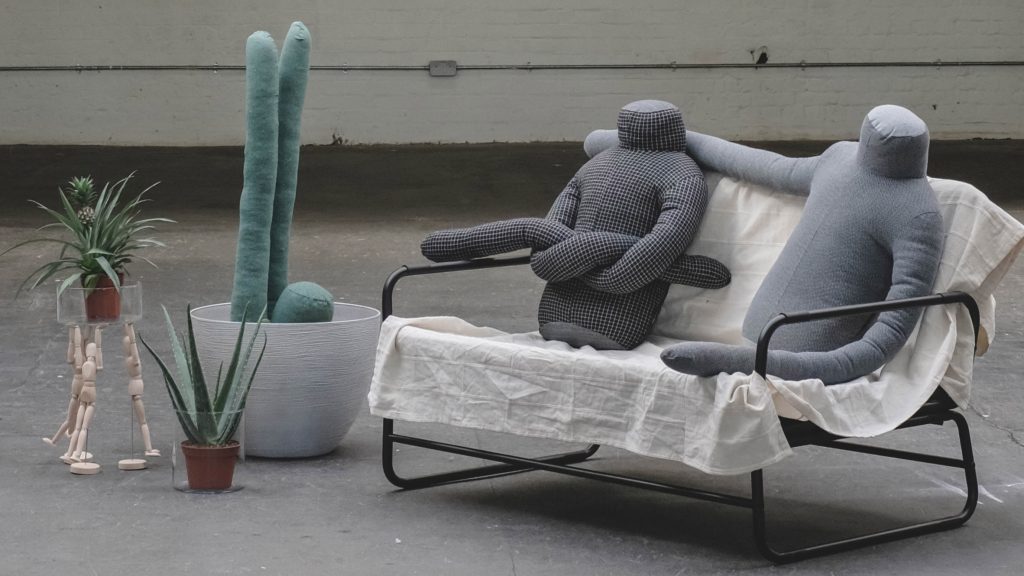 The product features a cotton shell, stuffed with clumps of soft polyester balls that hold their form better than regular stuffing.
"I studied menswear and tailoring at London College of Fashion, and I made my own mannequin to dress my clothes, which ended up lying around my living room," said Tsun Lai, who founded Aseptic Studio earlier this year.
"I began using it to cuddle when I was by myself and lonely. The more I used it, the better I felt," he said. "It is fascinating how being hugged can reduce stress and negative thinking."
The neck of the cushion has extra padding and tilts forward to support the user's own neck and improve their posture. It also features a pair of long arms that serve as armrests or barriers to the heat given off by laptops.
"The Mannequin addresses the shortcomings of conventional cushions and provides added physical and emotional comfort that is personal, functional, and ergonomic," said Lai. "It fits snugly no matter if you are leaning, hugging or sleeping on it."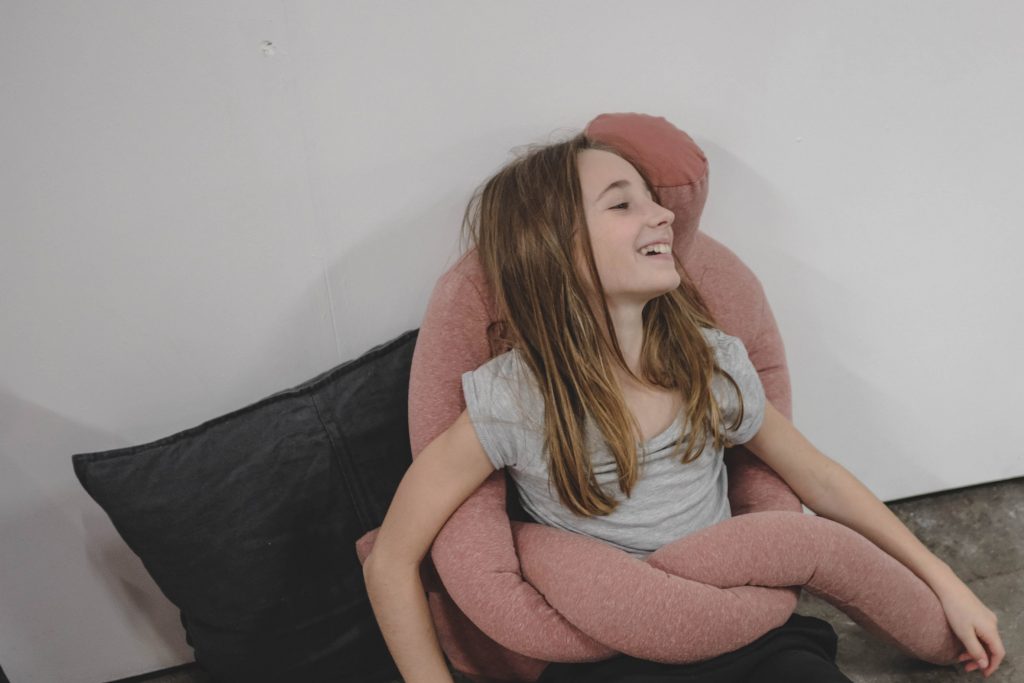 The Mannequin addresses feelings of loneliness and isolation through product design. It combats these issues by using different forms of comfort through texture, illusion, and form. The product is an example of both physical and emotional support.