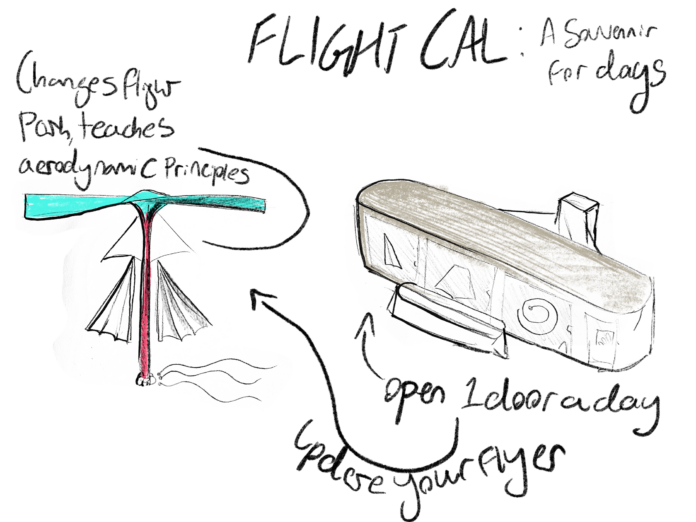 In my business research I noticed a lot of mentions of longevity of interest or business plan, how things become popular and how to keep them that way. This conjecture focuses on creating a habit of interest more than just a spark. In educational programs or at the park, visitors get a version of the puddle jumper and a box modeled after the Wright Flyer. The box has 4-5 doors one per day for a little less than a week. Kid's then get a new part to experiment with placing onto their flyer each day, pushing experiential learning of how different shapes and forces affect flight, and creating a habit of both interest and scientific experimentation.
Takeaways
Positive: likely to increase interest, good for classroom instruction, long term/delayed gratification for visitors, multiple types of flight principles can be demonstrated, can include creativity in how parts attach.
Negative: takes more manufacturing costs, no more sustainable, no way to ensure it won't all be opened at once (although anecdotally I've heard that is unlikely), not an especially creative step from where the puddle jumper currently is.