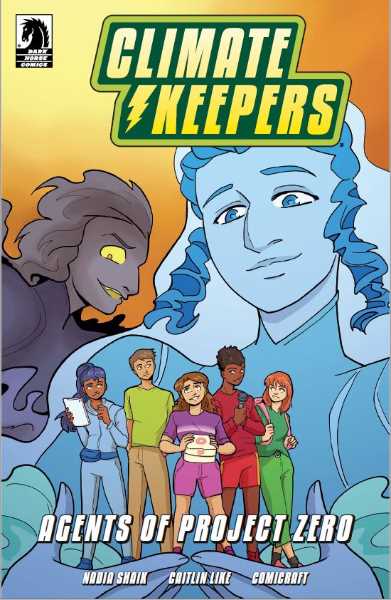 Summary:
PGE funded and Milwaulkie publisher, Dark Horse, developed a comic book made to encourage readers to combat climate change. This comic book, named "Climate Keepers: Agents of Project Zero," was released at the PGE booth at the Milwaulkie Farmer's Market. This comic book was created to inform young readers of the impacts of climate change and how they can help solve it. Kids attending the Milwaulkie Farmer's Market were the first in the world to receive free copies of the comic book.
PGE mentioned that this was a small part of a larger campaign, the Climate Collaborative, created to raise awareness and inform people of Milwaulkie's Climate Action Plan while educating people on what changes they can make on their own to promote clean renewable energy. This comic book was made to target young readers and inspire this growing generation to be environmentally friendly as they are the next up-and-coming industry leaders, climate scientists, and innovators.
The Climate Keepers are the heroes of the story working together against the evil intergalactic force of climate change, called Ipsum, in order to make the city "clean and green for everyone." Young readers are encouraged to be like the Climate Keepers and do their part to reduce climate change using green renewable energy by choosing EVs for travel and help restore our forests and greenery.
Analysis:
Climate Keepers: Agents of Project Zero encourages young minds to think about their own household's environmental impact. This is also great starting grounds for children to continue expanding their knowledge on sustainability and green energy as well as help this younger generation encourage their parents to make green choices as well. Parents without knowledge on how to make their household environmentally friendly can learn with their children. The push for the switch to EVs is happening through channels like this on top of new legislations and car companies' expansion of EV models.
Source:
Publisher: Pamplin Media Group
Author: Raymond Rendleman
Date: September 22, 2022
Link: https://pamplinmedia.com/pt/11-features/558477-446198-kids-nab-new-comic-book-on-climate-change-in-milwaukie?wallit_nosession=1