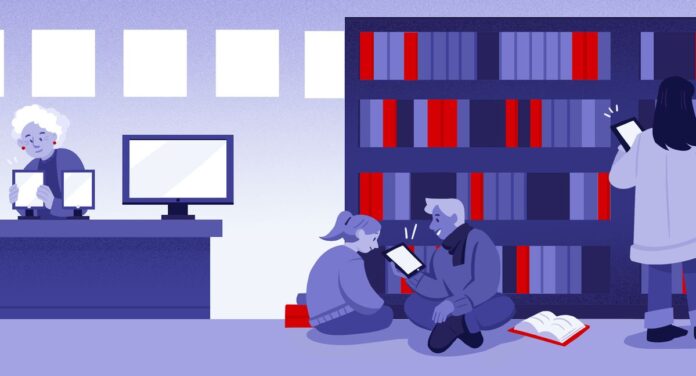 Summary:
As one of the most trusted spaces and sources of information, libraries are playing an increasingly important role in smart city initiatives.
As one of the most trusted spaces and sources of information, libraries are playing an increasingly important role in smart cities. And as cities partner with libraries to disseminate information about municipal services, close digital divides and boost civic engagement, that role will likely continue to evolve.
As part of Columbus' Smart Mobility Project, the city plans to use a library as a smart mobility hub. The hub will include a smart kiosk, car-share spaces, dockless e-bikes and e-scooters, and pick-up and drop-off locations for yellow cabs, Bishop said. It will bring those different mobility options together in one space to help the city learn how people move from place to place.
The new space will be a "city within a city," he told Smart Cities Dive. "We are going to be creating ample learning opportunities for residents through emerging technology spaces but also creating ample room for government agencies to set up shop for city services with our building."
Ten percent of U.S. adults don't use the internet, according to a 2019 Pew Research Center survey, which found income and education are two key factors that influence if someone uses the internet. Eighteen percent of adults in households that earn less than $30,000 a year, for example, are offline.
Libraries can be great resources to help count the people who are typically hardest to count, or who might be afraid to complete the census due to political rhetoric. Even though libraries are government agencies, they are viewed as nonpartisan and, in turn, less threatening, according to Reyes-Gavilan. People who might be hesitant to walk into a government building may not be as afraid to walk into a library.
San Antonio, TX is one such place that has "embraced the concept of smart cities," Director of the San Antonio Public Library (SAPL) and President of the Public Library Association, Ramiro Salazar told Smart Cities Dive. The city's public library system has also adopted a smart city lens, he said. That lens includes using technology and data to "work smarter" and enhance the customer experience, according to Salazar.
Analysis:
This article ties together libraries and tech hubs and exhibits how they can become one. Digital equity is defined as "a condition in which individuals and communities have the information technology capacity needed for full participation in our society, democracy, and economy." Just as libraries can serve to close the digital equity gap, the DPP lab has the same goal in mind. The HYVE is new form of virtual technology that the general public is not familiar with and creating a space that feels safe is what will encourage participation. While the HYVE is the only tech used right now, I wonder how this could grow to encompass even more; making it a hub for technology. I don't know why, but I keep coming back to the fact that however the space is designed, it needs to account for those people who have no technology experience. I am debating using older adults as my co-design participants because I think they will provide insights that those who are tech-savvy could never. This article does drives me more towards a system-based design for the DPP lab. I'm wondering how a physical product could be used to navigate this system. The key insight from this article is that the DPP lab can become a welcoming resource for those who do not usually have access to new technologies.
Source:
Crowe, C. (2020, January 27). The library is a smart city's 'hub for Digital Intelligence'. Smart Cities Dive. Retrieved September 12, 2022, from https://www.smartcitiesdive.com/news/library-smart-city-hub-digital-intelligence-inlcusion/569012/