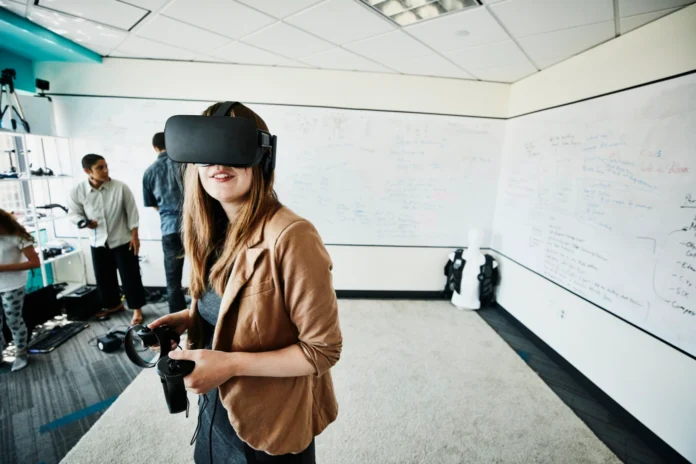 Author: Lucas Matney
Date: March 3, 2021
Link: https://techcrunch.com/2021/03/03/bank-of-america-is-bringing-vr-instruction-to-its-4000-banks/
As large companies are increasingly investing into consumer VR, Bank of America is no exception. VR is an effective tool to minimize surrounding distractions by forcing the user's undivided attention, which also aids in covering holes that personal training might be overlooking.
As of March 2021, they have announced that with the collaboration with Bay Area-based VR startup Strivr (a company that focuses on workplace training that has raised more than $51 in the last year) they will be having VR assist them in workplace training for about 50,000 employees that work with clients on a daily basis. Not only have they already implemented VR lessons on fundamental topics such as notary services and fraud detection, but are also teaching empathetic practices for their employees dealing with clients' sensitive situations.
Analysis
The topic of innovative technology is a realm that can entirely change the scope of this project. As VR and AR become more relevant, even in a classroom environment and now at banks, there can also be a solution in directing the client's undivided attention toward improving their financial literacy the way it has performed positively, increasing learning retention of employees of Bank of America. As Alfred Junco mentions in How Can Technology Promote Financial Literacy Among Youths? there should be other mediums to consider other than physical books and newly developed apps. This could be VR/AR. However, one circumstance to understand when exploring this topic is how money is constantly traveling. Whatever the solution ends up being, if money is being involved, its end product also needs to have mobile components.