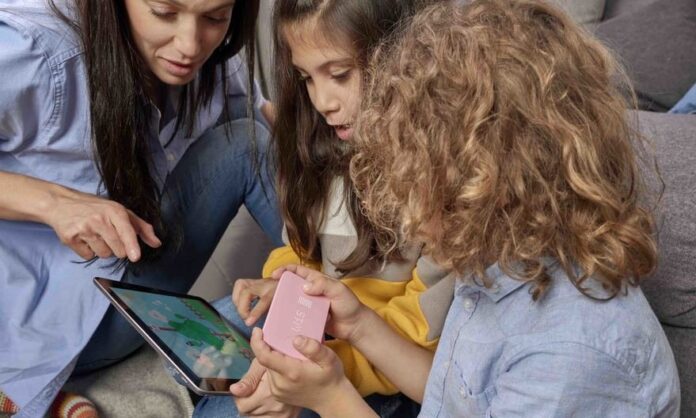 Author: Sarang Sheth
Designer: Jon Marshall
Date: January 23, 2019
Link: https://www.yankodesign.com/2019/01/23/pigzbe-gives-kids-financial-superpowers/
By making a smooth transition into a technology-based society with fewer and fewer cashless based purchase methods, one question arises: how will children receive and save their allowance without being able to open their own bank account? Coming with a partnered app developed by Primo Toys, Pigzbe takes a spin off of this piggy bank tradition and offers a virtual solution that not only allows children to store money in, but also "teaches them finances, budgeting, earning, saving, and making sensible expenditures".
Pigzbe is a portable-sized pink rectangle with LED lights illustrating the facial features of a symbolic pig. As they also accept international currency as well as crypto coins, children are able to learn currency conversion and earn money through allowances, gifts, and completing tasks.
Children can learn how to:
Earn and save: Pigzbe helps children on their journey to save their money by setting goals and providing rewards
Visualise and play: The app provides features to entice the child to nurture and grow their money tree
Spend and share: Pigzbe allows children to spend their money virtually but also physically if needed
Parents also have control:
Create a family network: As Pigzbe is a global network, parents are able to invite friends and family to join no matter their location
Send allowances: Anyone in their network can swiftly and safely send gifts & allowances to the account
Set tasks and chores: Parents are able to set behavioral expectations for the primary user and manage a task/chore system for them to follow
Pigzbe comes with Pigzbe Device, Pigzbe app, and a USBC Charging chord

The device also features sensory play with lights (Ⓓ 128 LED lights), sound (Ⓔ speaker), and touch (Ⓖ 2x buttons).

The app also offers opportunities to learn the value of money through games, stories, and connecting with family both virtually and physically.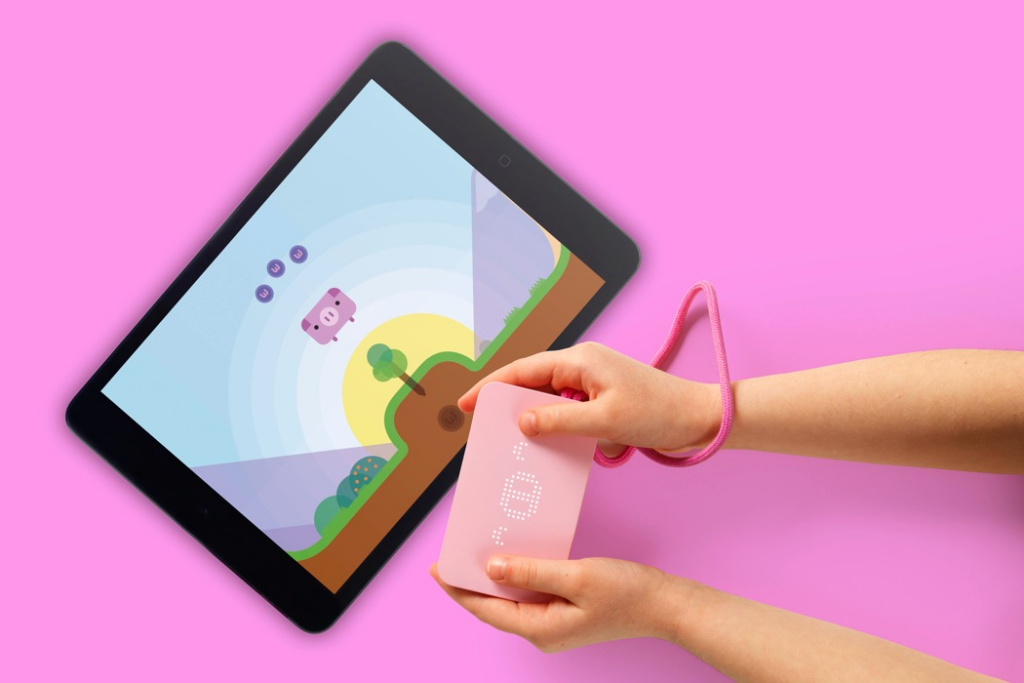 Analysis
Similarly to ERNIT, this device also uses a familiar design to encourage parents to purchase it as a symbol for saving money. As for children, they wouldn't even need to understand that reference as they would find it as a simple cute pig toy. The portable size and light pastel color of the toy also creates an inviting experience without too much going on all at once while still checking off the list of improving the child's financial literacy with the parents' involvement. The interface of each component of the product is also relevant to its demographic: the app has vibrant geographic shapes with simple movement while the app that the adult is in charge of managing uses a darker interface (most likely for night mode) with a clear hierarchical set of numbers and information layout.