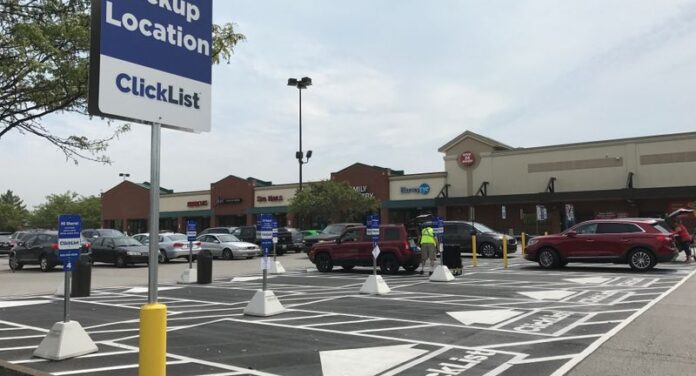 Source: https://www.grocerydive.com/news/kroger-converts-store-to-pickup-only-service/574952/
Overview:
Grocers are getting creative to meet shifting customer demand, and pickup service is part of their evolving strategies.
Kroger has converted one of its stores in the Greater Cincinnati area to a "pickup-only" service as the company tries to meet growing customer demand for alternative shopping methods. The parking lot was converted to a pickup service on Wednesday and is taking orders from 8 a.m. to 8 p.m. By converting a store to click-and-collect only, Kroger is opening up the local supply line for a heavily in-demand service. The company said it "continues to experience an increase in demand for its pickup service as customers seek alternative ways to shop for groceries."
The move promises to boost online fulfillment using existing resources. And it utilizes a ClickList service that's familiar to many customers and is increasingly seen as a way to maintain social distancing by delivering orders directly to shoppers' waiting vehicles.
Analysis:
Kroger stores are slowly starting to open new stores that are curbside shopping only in order to meet a higher customer demand of faster and more convenient shopping. I believe this article shows that using curbside pickup methods will overall please more customers and allow them to get their groceries in a safer way by avoiding the crowds of people in normal grocery stores.