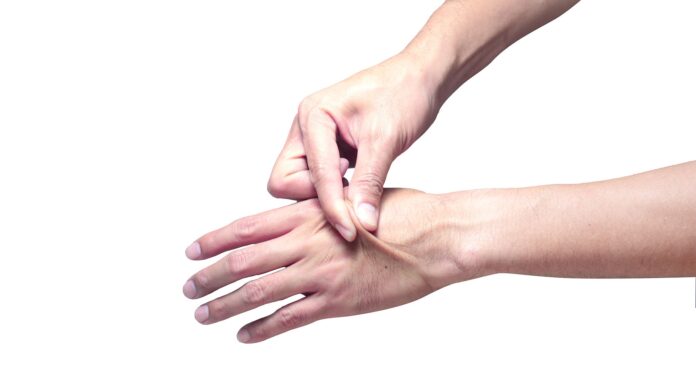 Causes
Sometimes dehydration occurs for simple reasons: You don't drink enough because you're sick or busy, or because you lack access to safe drinking water when you're traveling, hiking or camping.
Other dehydration causes include:
Diarrhea, vomiting. Severe, acute diarrhea — that is, diarrhea that comes on suddenly and violently — can cause a tremendous loss of water and electrolytes in a short amount of time. If you have vomiting along with diarrhea, you lose even more fluids and minerals.
Fever. In general, the higher your fever, the more dehydrated you may become. The problem worsens if you have a fever in addition to diarrhea and vomiting.
Excessive sweating. You lose water when you sweat. If you do vigorous activity and don't replace fluids as you go along, you can become dehydrated. Hot, humid weather increases the amount you sweat and the amount of fluid you lose.
Increased urination. This may be due to undiagnosed or uncontrolled diabetes. Certain medications, such as diuretics and some blood pressure medications, also can lead to dehydration, generally because they cause you to urinate more.
Risk factors
Anyone can become dehydrated, but certain people are at greater risk:
Infants and children. The most likely group to experience severe diarrhea and vomiting, infants and children are especially vulnerable to dehydration. Having a higher surface area to volume area, they also lose a higher proportion of their fluids from a high fever or burns. Young children often can't tell you that they're thirsty, nor can they get a drink for themselves.
Older adults. As you age, your body's fluid reserve becomes smaller, your ability to conserve water is reduced and your thirst sense becomes less acute. These problems are compounded by chronic illnesses such as diabetes and dementia, and by the use of certain medications. Older adults also may have mobility problems that limit their ability to obtain water for themselves.
People with chronic illnesses. Having uncontrolled or untreated diabetes puts you at high risk of dehydration. Kidney disease also increases your risk, as do medications that increase urination. Even having a cold or sore throat makes you more susceptible to dehydration because you're less likely to feel like eating or drinking when you're sick.
People who work or exercise outside. When it's hot and humid, your risk of dehydration and heat illness increases. That's because when the air is humid, sweat can't evaporate and cool you as quickly as it normally does, and this can lead to an increased body temperature and the need for more fluids.
Analysis:
This was an incredibly important distinction to find and make in order to decide the context in which I am designing and for who. There are a few obvious reasons for dehydration; illness, forgetfulness, and excessive sweating (from exercise or overheating). It is also made clear that dehydration as a result of forgetfulness is more common as individuals age and their sense for thirst diminishes. So far I am drawn to the idea of designing for either older individuals or infants, both demographics that lack the physical capability to take care of themselves or monitor their own symptoms.
Source:
Mayo Foundation for Medical Education and Research. (2021, October 14). Dehydration. Mayo Clinic. Retrieved August 25, 2022, from https://www.mayoclinic.org/diseases-conditions/dehydration/symptoms-causes/syc-20354086