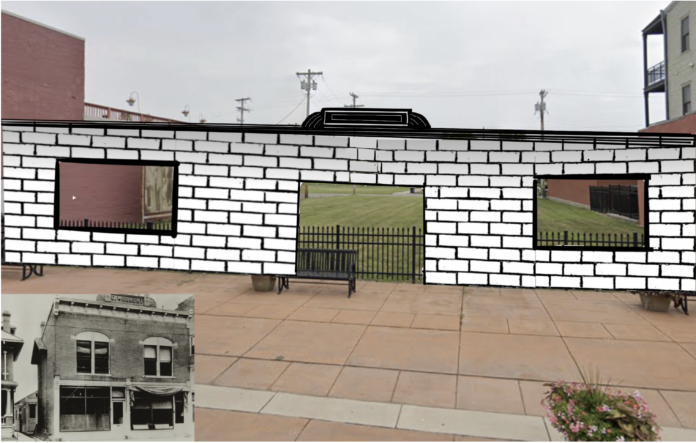 Research surrounding productivity in work place often led to noise being a common distraction for workers in office spaces. Businesses invest in their offices to ensure their employees are in an environment that is suitable for getting their tasks done. Studies that indicate noise privacy being the largest frustration for people working in cubicles led me to explore blocking noise distractions from the street the opportunity site is located on. The site is in an urban setting which consists of cars, buses, construction, and landscaping.
When considering other components of successful businesses, I decided to explore the importance of storefronts to invite customers in. The storefront makes the first impression and is an opportunity to make an aesthetically pleasing appeal to people passing by.
While considering aspects of a productive communal workspace, the urban setting, and the efficiency of a storefront, a concept was developed to appeal to all three. A brick facade serves as a sound management technique to absorb sound from the nearby street. The brick is a material that would block the sound while being reminiscent of the early 1900s, and other Wright-Dunbar neighborhood infrastructure. This concept is intended to explore the idea of aesthetic choices that can be appealing and historically significant, as well as efficient in sound management for a communal work space.