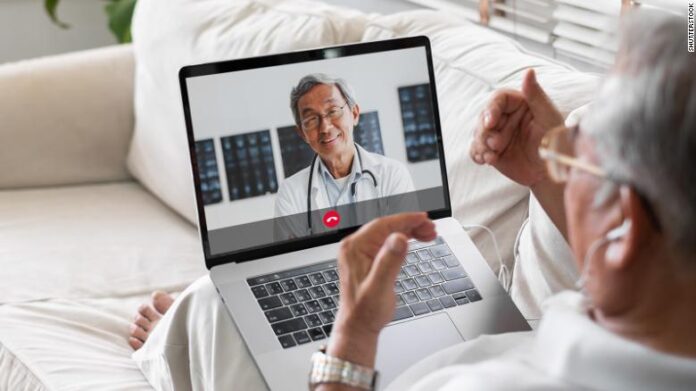 In the midst of a pandemic, with limits on in-person family visits and strict social distancing guidelines, some residents at assisted living homes are turning to new ways to interact with the world around them.
Older adults in the "haves" group have more access to virtual social interactions and telehealth services, and more opportunities to secure essential supplies online. Meanwhile, the "have-nots" are at greater risk of social isolation, forgoing medical care, and being without food or other necessary items.
When SCAN Health Plan, a Medicare Advantage plan with 215,000 members in California, surveyed its most vulnerable members after the pandemic hit, it discovered that about one-third did not have access to technology needed for a telehealth appointment. The Centers for Medicare & Medicaid Services had expanded the use of telehealth in March.
Other barriers also stood in the way of serving Scan's members remotely. Many people needed translation services, which are difficult to arrange for telehealth visits. "We realized language barriers are a big thing," said Eve Gelb, Scan's senior vice president of health care services.Nearly 40% of the plan's members have vision issues that interfere with their ability to use digital devices; 28% have clinically significant hearing impairment.
What's needed going forward? Laurie Orlov, founder of the blog "Aging in Place Technology Watch," said nursing homes, assisted living centers and senior communities need to install community-wide Wi-Fi services — something that many lack.
ANALYSIS:
Technology and the ability to use it have become crucial during the pandemic in helping older adults remain connected. While there are some older adults who are capable of using technology, there does seem to be a divide between those who are capable and have the means and those who do not have access or do not have the technical abilities to use technology. There is a gap and room for technology education and access opportunities in older adults.
Graham, Judith, and Kaiser Health News. "Seniors Who Struggle with Technology Face Telehealth Challenges." CNN, Cable News Network, 23 July 2020, https://www.cnn.com/2020/07/23/health/seniors-technology-telehealth-wellness-partner/index.html.