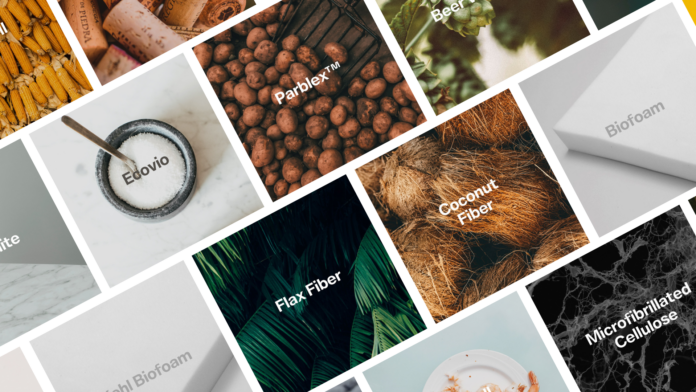 The construction industry is leaning towards the sustainable construction trend. Not only is this method environmentally-friendly, but it also makes a building more energy-efficient, hence living becomes more affordable for occupants. On the other hand, sustainable features give more value to the building, giving more profit options for the client. For these reasons, the industry continues to explore different ways to make new construction projects as sustainable as possible. And this 2021, it is expected that construction projects will utilize new green materials.
This coming year, the green construction materials market is projected to reach a value of $1 trillion. This follows the demand for more eco-conscious construction trends as well as non-residential sustainable buildings in the United States.
So, as contractors and subcontractors begin to plan new projects for the coming year, here are new sustainable building material trends to look out for in 2021 and beyond.
We are used to hardwood floor panels for cheaper flooring options, but the reality is that they are not sustainable. In the country, most homes are made from wood since they are easy to use in construction. Countless trees are then chopped down.
An alternative that can be considered by construction managers and clients is bamboo, at least for the floors. Bamboos are easy to grow when a normal tree takes 25 years to grow. Bamboos also require very little maintenance to survive. They thrive through drought and can tolerate most soil types. That said, cutting down bamboos to use in many houses' construction shouldn't cause any environmental concerns.
In terms of functionality, bamboo floors are versatile. Strand-woven bamboos are exceptionally durable, making them inexpensive alternatives for commercial spaces.
Self-healing concretes are widely used by concrete subcontractors for remedial works due to cracks. This technology uses a special kind of bacteria that creates a substantial reaction to fill-up the cracks. Today, self-healing concrete is used in most concrete structures like buildings, bridges, tunnels, and dams, among many others, because of its ability to last for over a century.
The use of Polyethylene Terephthalate materials is becoming a global trend in architecture and construction. This material's performance and advantages such as high strength-to-weight ratio, good thermal insulation capabilities, and durability are some of the key reasons for this construction material trend. The application is growing vast as we see PET used in exterior cladding panels, roof structures, decorative façade elements, modular houses and so on. However, PET core materials better choose than the traditional PET foams for its lower carbon emission.
In contrast to our earlier statement, wood as a building material is not eco-friendly. The use of cross-laminated timber might be the alternative you are looking for. CLT is considered sustainable since it is made from fully renewable wood, isolates carbon, and its production doesn't require fossil fuels to be burned. Compared to reinforced concrete, which is used to make a building more sturdy, CLT's production doesn't contribute to the worsening global warming condition of the world but still delivers excellent strength, rigidity, and dimensional stability like reinforced concrete.
Cement remains to be the most used construction material despite its high carbon footprint. More places are becoming urbanized because of the ever-increasing population in the country. The industry is now facing the pressure of carbon emission capturing technology that may help control CO2 creation while meeting the demand for this material in new construction projects.
Analysis
This article sticks out to me as a jumping off point for considering alternative materials for a building project. Bamboo is a great consideration, as most products that I've already thought through have some sort of wood component. By using a versatile material like bamboo, the design can be "transported" to a new level of design, one that takes on the embodiment of the material itself. I think it's also worthwhile to push beyond wood and bamboo for a bamboo alternative. Asking bigger questions, like how can I improve a product like bamboo and create something even more sustainable and eco-friendly. This article also touches not only on green concrete, but self healing concrete. This ingenious design allows for lower maintenance since the material can fix itself. Designing green and sustainably doesn't mean forgoing aesthetics and comfort, but finding a place where all the pieces intersect. The Dayton space still needs to be one of productivity and I believe biomimicry is key, since nature is the most productive system on the planet.