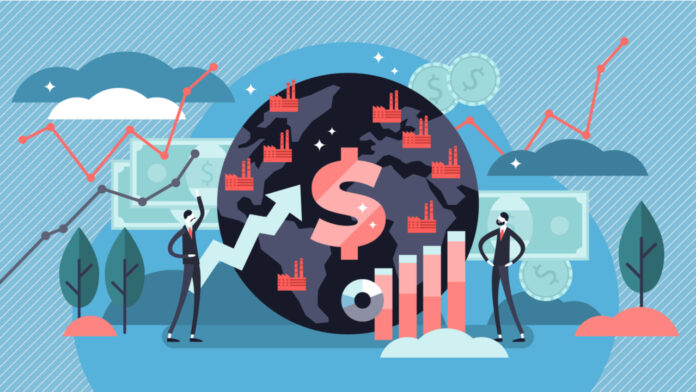 Forecasters have always expected the pandemic to be followed by a period of strong growth as businesses reopen and Americans resume their normal activities. But in recent weeks, economists have begun to talk of something stronger: a supercharged rebound that brings down unemployment, drives up wages and may foster years of stronger growth.
There are hints that the economy has turned a corner: Retail sales jumped last month as the latest round of government aid began showing up in consumers' bank accounts. New unemployment claims have declined from early January, though they remain high. Measures of business investment have picked up, a sign of confidence from corporate leaders.
"We're extremely likely to get a very high growth rate," said Jan Hatzius, Goldman's chief economist. "Whether it's a boom or not, I do think it's a V-shaped recovery," he added, referring to a steep drop followed by a sharp rebound.
When the pandemic ends, cash could be unleashed like melting snow in the Rockies: Consumers, released from their cabin fever, compete for hotel rooms and restaurant tables. Businesses compete for employees and supplies to meet the demand. Workers who were sidelined by child care responsibilities or virus fears are drawn back to the labor force by suddenly abundant opportunities.
"There will be this big boom as pent-up demand comes through and the economy is opening," said Ellen Zentner, chief U.S. economist for Morgan Stanley. "There is an awful lot of buying power that we've transferred to households to fuel that pent-up demand."
[O]ne of the most intriguing possibilities for the post-Covid-19 era: a surge in productivity. Companies and workers have been forced to embrace a wide range of technologies and policies — online meetings, file sharing, flexible work schedules — that could make their operations more efficient. Spread across the whole economy, such changes could allow faster growth that is sustainable over decades, not just a short-term burst.
Constance L. Hunter, chief economist at the accounting firm KPMG, likened the possibility to the period after World War II. The war led to the development of new technologies and spread existing ones to factories across the country. Those advancements helped make the postwar period one of the best on record for productivity growth, and for economic growth in general.
There are reasons to think this recovery could be different. For one thing, the economy was fundamentally healthy when the recession began. There was no housing bubble; household debt was low; banks weren't sitting on a tower of dubious loans that could collapse at any moment. That means there is no reason, at least in theory, that the economy can't pick up more or less where it left off.
Still, for all its shortcomings, a boom may be the best chance many workers have to make up lost ground. The strong labor market that preceded the pandemic was delivering wage gains to low-income workers and giving opportunities to people with disabilities, criminal records and other barriers to employment. A quick drop in the unemployment rate won't heal all the wounds caused by the pandemic, but it might at least staunch the bleeding.
"Root for the boom," Ms. Sinclair said. "But don't count on the boom doing everything for us."
Analysis
This article is important for understanding the impact that the post pandemic activities have on the economy. For the Dayton project specifically, the building site is surrounded on all sides by the urban sprawl, including restaurants, small businesses and larger businesses. The post pandemic economy will be stimulated by everyone coming back down to work, and in turn spend their money. This will create a clear divide between the current hustle and bustle of the city and what it will look like in the future. For employees who have been working from home, their new tech-savvy approach to working will also make the office more productive and could promote the need for more employees or faster business development. The article also touches on the fact that the economy wasn't in super bad shape before the pandemic, so coming out on the other side, we are likely to be much stronger. Driving workers into Dayton is what will make a new co-working space successful.