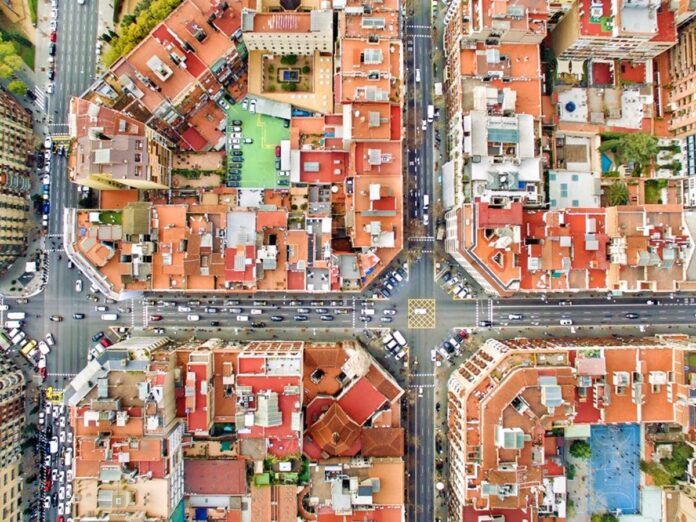 The present paper investigates the location patterns and the effects co-working spaces (CWS) generate on the urban context. The focus is on Barcelona, one of the most important creative hubs in Europe in terms of knowledge-based, creative, digital, and sharing economy, and the city hosting the largest number of co-working spaces in Spain. Co-working spaces1 (hereinafter, CWS) have become a global phenomenon over the last decade. According to Deskmag (2018), the number of CWS has increased by 18% from 2011 to 2017, which puts the number of CWS worldwide at around 15,500 by the end of 2017. Although the CWS phenomenon remains concentrated in the main advanced – and so-called 'creative' – cities of the world, office space competition is increasing in several regional capitals (Cushman & Wakefield 2018). The increasing demand for such open working spaces turns into a new concern for urban policies since it may have many implications for the city socioeconomic and living conditions.

CWS are highly concentrated in the most central areas of Barcelona, since there are greater chances to meet customers and suppliers, the proximity to urban amenities and the fact of being associated to a specific place-image. Also, because of the opportunity they offer to (creative) freelancers to operate in the most vibrant areas of the city by paying a more competitive fee than if they were renting a full office or apartment.
According to Capdevila (2014), the most important feature that defines a CWS is the sense of community and its knowledge sharing dynamics.
Public CWS offer a membership open to everyone, semi-public-private CWS can restrict the access to infrastructure and social structure and may require employee status, while private CWS are thought to foster creativity and the development of new projects and ideas with a return to the firm who controls the CWS (Bouncken and Reuschl 2018).
Beyond the CWS tendency to locate in urban areas, specially, the so-called 'creative cities' – such as San Francisco, London, Paris, Amsterdam or Barcelona – are those hosting the largest number of CWS (Cushman & Wakefield 2018; Deskmag 2018). According to Moriset (2014), the abundance of CWS in a given city can be explained by the kind of urban liveliness and vibrancy that makes a place fashionable and attractive for artists, 'bohemians', and entrepreneurs in high-tech and cultural content industries. Moreover, in most cases CWS supply mostly responds to the creative and knowledge workers needs in this socioeconomic context. 
Analysis
This article discusses the important idea of how co-working spaces are shared spaces, and how they can often get competitive. The term "co-working space" can often be understood as several different things: it can simply be a place for professionals to meet (like a professional library space) or a place where multiple companies work under one roof. As this design prompt is one where the meeting space is free, I believe it will be more like a drop-in spot and less like a formal work site for one company. As the article puts it, the Dayton space would be public access and offer a membership to anyone. This article also emphasizes how co-working spaces are more frequent in so-called "creative cities"; I feel like diving into a city's history and bringing out what makes it unique and creative is a perfect way to get people involved with a new design.