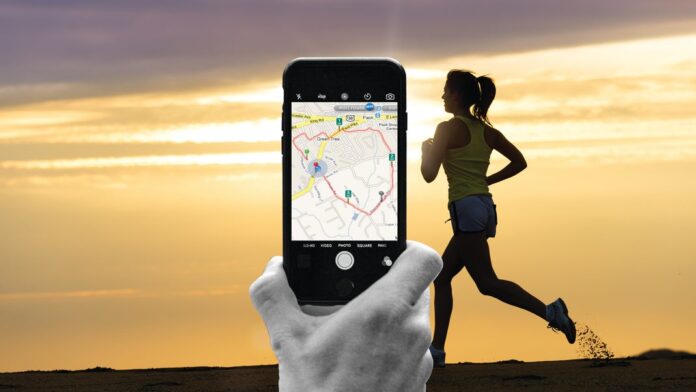 By: LAUREN BEDOSKY
APRIL 9, 2019
Published in Women's Running Magazine
Technology can offer peace of mind on your next run—for yourself and your loved ones.
Most of us have left a note or sent a text to the effect of, "Out for a run, be back by 3:30." We don't want to think that something bad could happen while we're out there, but between twisted ankles, distracted drivers, and unfriendly dogs, there are plenty of times when it pays to have a backup. Plus, knowing that a loved one is waiting for you to come home can offer peace of mind, so you can focus on your run—not your emergency plan.
Thankfully, run safety has come a long way from leaving sticky notes on the fridge. Now, you can use technology to your advantage with handy features like live tracking and automatic alerts, helping keep you safe and worry-free. Here are five of our favorite safety apps and services:
Runkeeper Go
You may already know the Runkeeper app for its easy workout- and goal-tracking features. Upgrade to Runkeeper Go, however, and you'll score live tracking, among other features (e.g., premium training plans, weather insights). Simply enable the live-tracking feature right from the app's activity settings, and select friends and family will be able to see your races or runs in real time from their phone or desktop. $10 per month or $40 per year, runkeeper.com.
Road iD
Road iD bracelets and tags have been helping keep runners (and pets) safe for years. Now, you can add the Road iD app to your bag of safety tricks. With the app, you can allow friends and family (five people max) to track you in real time using the eCrumb feature. Simply set the expected length of your activity and add a brief message, and Road iD will notify your safety network. You can also enable the stationary alert feature, which notifies select contacts if you stop moving for more than five minutes. Plus, you can customize your phone's lock screen with emergency details and contact info for first responders. Just be sure you use this app to supplement—not replace—your physical Road iD. Free, roadid.com.
Garmin LiveTrack
If you wear a Garmin watch to track your mileage, you can enable the LiveTrack feature to share your real-time route, elevation, speed and even heart rate with your friends and family via email, Facebook or Twitter. Start your first LiveTrack session through the Garmin Connect app, and enable the auto-start option so LiveTrack will kick in automatically anytime you start a run. Free with Garmin GPS devices, garmin.com.
Strava Beacon
The free Strava app already offers a variety of training and social-networking features. Once you upgrade to a paid monthly subscription, however, you'll get access to advanced safety features like Beacon, which allows you to share your live location with three safety contacts. Simply open the Strava app, start a new run, select the Beacon icon and pick your emergency contacts. You'll know the feature is active when you see an orange dot appear. $5 per month, strava.com/summit.
Kitestring
Though technically not an app, Kitestring is an online service that allows you to activate a safety plan for the times when you're headed into a potentially unsafe situation (e.g., a late run). Just visit the Kitestring site to enter your emergency contacts. Then, when you're ready to leave on your nighttime run, let Kitestring know, and ask the service to check in with you via text in 15 minutes, 45 minutes, two hours, five hours or even 12 hours. If you don't respond to their text message within a specific window of time (e.g., five minutes), Kitestring will automatically notify your emergency contacts. Free, or $3 per month for unlimited trips, kitestring.io.https://5c822f2de9bee752ae54d4242a42cbe2.safeframe.googlesyndication.com/safeframe/1-0-38/html/container.html
Source: https://www.womensrunning.com/gear/tech-wearables/safety-apps-can-keep-track-of-your-whereabouts/
Summary: This article offers a different take on surveillance technology by offering several different apps that help keep women safe when they are out on a run. These examples use mainly location sharing data, but the purpose is to maximize independence while still keeping safe.