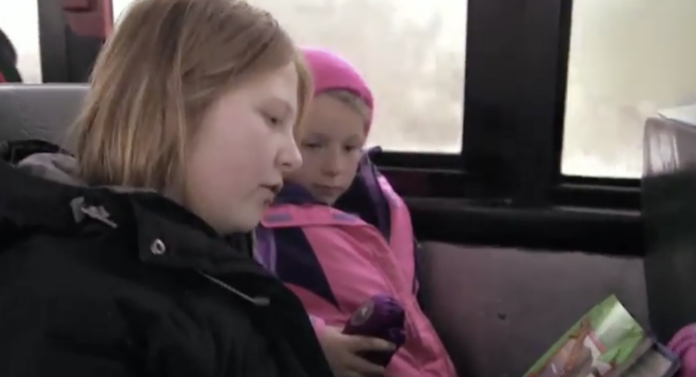 PBS, Wisconsin Life
October 7, 2015
Each school day, Ted Chaudoir drives his school bus along the rural routes of Southern Door County to pick up students. Along with a lift, Ted tries to give these students something else: the gift of reading. For the past several years, Ted has stocked each seat on his bus (and others in the district) with age-appropriate books.
source: https://www.pbs.org/video/wisconsin-life-books-bus/
Tags: exposure to books, outside school
Kids liked when older kids read to them.