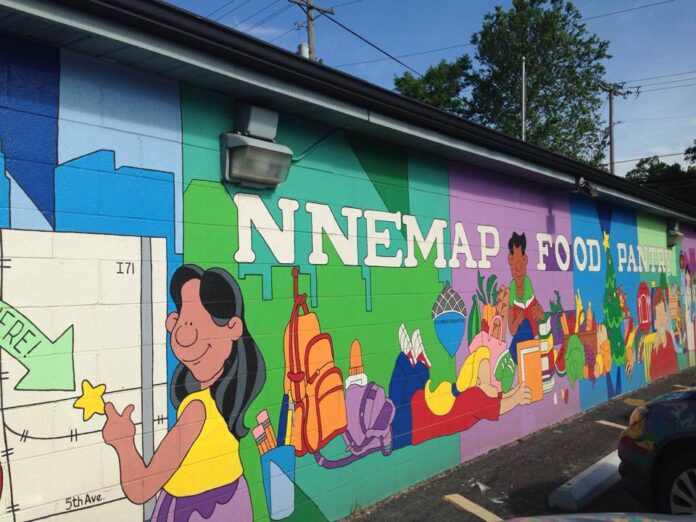 The NNEMAP mural is located on the wall of a local Food Pantry in Columbus. The non-profit, NNEMAP, was officially founded in 1969 and are still alive and well today. Eventually, they moved to their permanent residence on 11th street which brought along this beautiful mural. 
Hopefully, the large art piece serves as a friendly welcome to customers that visit. There can be lots of negative connotation involved with visiting a food pantry. Art cab be a good way to break down this barrier.
Of the 5 food pantries in Columbus that I have visited thus far, NNAMAP is the most urban. Since the pandemic has struck, they have seen an uptick in customers that hovers around 400 households per week. Especially with the large increase of new clients, a good environment is important but difficult with social distancing restrictions.
In my project, I should certainly think about how aesthetics plays a role in the client's perception and willingness to come back.