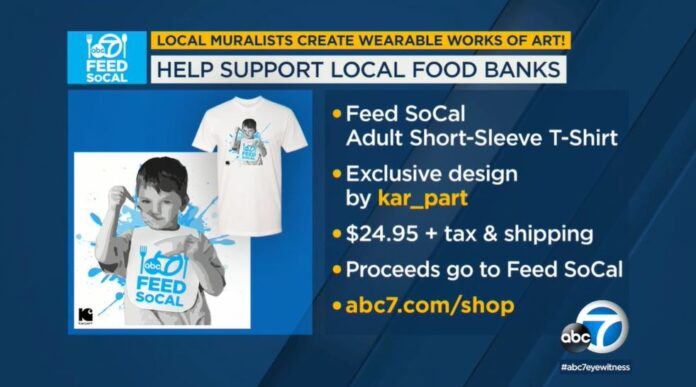 Feed SoCal is a local program for Southern California which highlights nearby artists every week. Their art is then sold with proceeds going to local food banks. The art this week was a small six-layer spray paint piece. It was placed on a shirt and displayed on abc7 news, who host this event.
If I'm totally honest, and this is purely guessing, I believe that this program is not raising that much money. The real benefits include the news program supporting local artists and local food banks. This big business gets good press and is able to fill up more time on their news.
I should remember, even if my project is a total failure for improving food pantries, if I was able to raise awareness and support local people in the process, then I would consider it a success.