Life feels very different now than it did just a few weeks ago, but as many countries enter their fourth week isolating at home, we are adjusting to our new normal. Duolingo employees are now all working remotely, from our homes across the U.S. and around the world, with the exception of our Beijing office — in China, things are slowly, hesitantly, returning to normal.
Our learners, too, are adhering to shelter-in-place orders and developing new strategies to fill the days. For many around the world, Duolingo has become a part of their new at-home routine: from learning a language to feel connected to people a world away, to using Duolingo while schools and educators scramble to transition to online teaching, to building healthy new habits that create a sense of normalcy in our new routines. One of our key initiatives was creating a guide for parents and educators (athome.duolingo.com) with ideas for language-learning games and lessons that you can use at home.
In this post, we'll be sharing some of the ways in which Duolingo learners and learning behaviors have changed due to coronavirus. Learning a new language isn't just a fun, productive habit to pass the time; for our learners, language is a bridge between people enduring the same uncertainty, all around the world.
Changes in learning with Duolingo during the global pandemic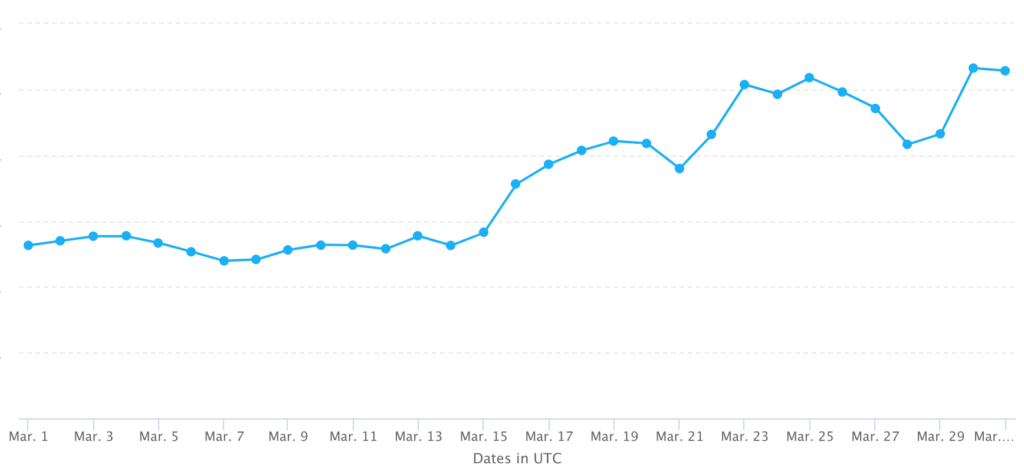 Analysis:
Duolingo is the world's most-downloaded and top-grossing education app, valued at $1.5 billion. It's interesting to see the app's recent success as education has started to shift to online learning. Duolingo stood out to me as a successful business model because of its ability to shift to prioritize where the market demands it most. Before, it was mostly used to learn the language of a country you were about to travel to. Recently, the company launched Duolingo ABC, a free English literacy app for children ages 3-6, with a goal of helping parents homeschool their children during the pandemic. This decision was clearly fruitful and successful for the company.
Source: https://blog.duolingo.com/changes-in-duolingo-usage-during-the-covid-19-pandemic/