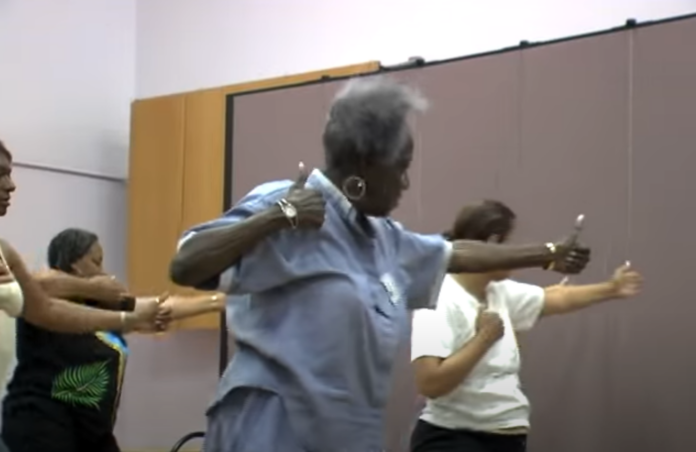 Directed by Laurie Schur
The Beauty of Aging documentary Project explodes myths about aging with stories of active, extraordinary American women over 80.
Greedy for Life is an in-depth look at the active lives of two women over 80. Shirley, a co-founder of The Windward School, is a poet and amateur sculptress; Lavada is a minister and hairdresser. Both are inspiring models for aging well, despite life's challenges.
There's a mythical age past which women are supposedly headed downhill. But the extraordinary women in our films are so engaged in their activities, curiosity, creativity, and wisdom they're redefining old age. As part of the fastest growing population in America, these women forge a new trail for others.
Current research on aging tells us that seeing positive images is good for our health and that optimism contributes to our longevity. The women in The Beauty of Aging Documentary Project are exciting examples of this new research. They show us through their creativity, sense of purpose and fearlessness, how to stay engaged in living despite life's challenges.
The films in this project honor the older, older women, seeing them as the wise elders that they are. Women of all ages can learn and be inspired by their stories.

---
This documentary shows two women who are subverting the expectation of what it means to age. They both remain active, both physically and mentally, and have a healthy attitude about getting older. I think this short documentary helps to frame the problem space by looking at it with an optimistic lens. In addition, it serves somewhat as a more in-depth, almost ethnographic, look into their lives. It gives a holistic picture of how they themselves feel and also their significant others.