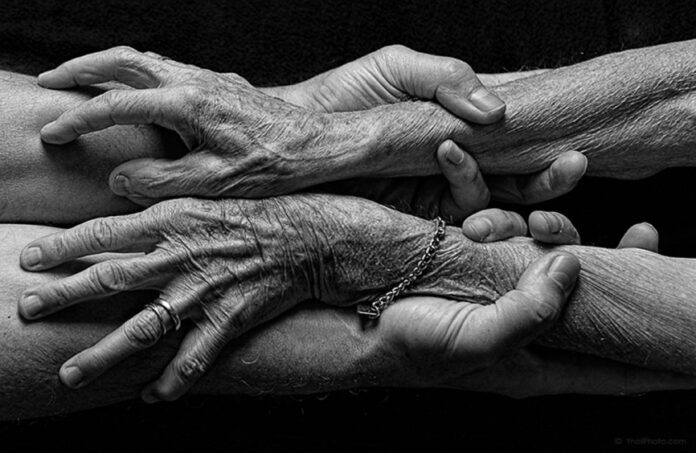 Tony Luciani | TEDxCambridge | May 2018
I practiced my newfound camera skills with Mom as portrait model. Through all of this, she talked, and I listened. She'd tell me about her early childhood and how she was feeling now. We had each other's attention. Mom was losing her short-term memory, but was better recalling her younger years. I'd ask, and she would tell me stories. I listened, and I was her audience. I got ideas. I wrote them down, and I sketched them out. I showed her what to do by acting out the scenarios myself. We would then stage them. So she posed, and I learned more about photography. Mom loved the process, the acting. She felt worthy again, she felt wanted and needed. And she certainly wasn't camera-shy.
"Why is my head so full of things to say, but before they reach my mouth, I forget what they are?"
For me, it's about being present and really listening. Dependents want to feel a part of something, anything. It doesn't need to be something exceptionally profound that's shared — it could be as simple as walks together. Give them a voice of interaction, participation, and a feeling of belonging. Make the time meaningful. Life, it's about wanting to live and not waiting to die.
---
In the video, Tony says that what him and his mother needed was something they could do together. An activity that she enjoyed doing with him. When they found photography, that was their way of relating and communicating. I think this speaks to the importance of having meaning in your life, from hobbies or relationships or building skills. In addition, I think this also helps illustrate how healthy creative endeavors are in older age.
Source: https://www.ted.com/talks/tony_luciani_a_mother_and_son_s_photographic_journey_through_dementia